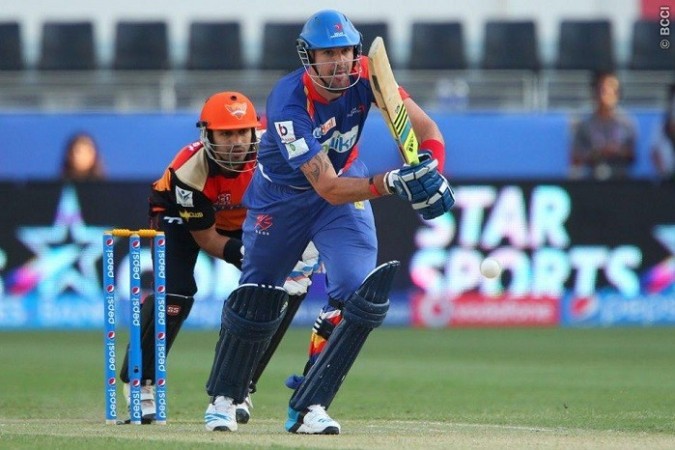 Kevin Pietersen, who has played for Royal Challengers Bangalore, Deccan Chargers, Delhi Daredevils and Sunrisers Hyderabad in the past, is available for bidding in the upcoming 2016 Player Auction on 6 February in Bengaluru. Pietersen hopes franchises show interest in him during the IPL auction.
The former Englishman revealed his interest via Twitter when a cricket fan quizzed him about his participation in the ninth edition of the IPL.
The IPL auction has an incredible pool of players, including Yuvraj Singh, Martin Guptill, Jos Buttler, Travis Head, Martin Guptill and Colin Munro.
With Pietersen saying he really wants to play in the IPL this season, the IPL Auction stakes just got a little higher.
All these players are big names in the T20 arena, and are expected to command big money during the auction in Bengaluru.
With such mega stars, IPL franchises are expected to come prepared and sign the players who fit their bill.
Pietersen has been in top form in the Big Bash League as well, and his current employers -- the Melbourne Stars -- have already signed the player for the next two editions of the BBL. It just reflects the value Pietersen adds to a team.
Pietersen is one of the most successful players in the IPL, with an average of 37.12 at a strike rate of 136.07. Pietersen, who decided to give the IPL 2015 a miss, and play English county cricket, to put forward a case to be selected to the national team, was released by the Sunrisers Hyderabad.
However, Pietersen has not played for England since Jan 2014 and one does not see the player representing his national side in the near future as well. With Pietersen available for the full length of the competition, IPL franchises will be keen to sign the player.
Will his former employers like the Royal Challengers Bangalore, Delhi Daredevils or Sunrisers Hyderabad put in a bid? The Daredevils have the best chance considering they have the highest purse for the auction.
The RCB, who possess an outstanding batting lineup, which includes AB de Villiers, Chris Gayle and Virat Kohli, can sign him and make their battting look even stronger. With Kohli and Gayle as the openers, Pietersen can walk in to bat at number four as de Villiers comes in at number three. If RCB sign the player, other teams will have their work cut out against Bangalore.
RCB, who have retained 14 players in their squad, and have a purse of Rs 21.625crore, still have to buy a few more at the IPL 2016 Player Auction, which could lead to them opting out of a Pietersen battle, if a bidding war ensues.
Pietersen's former employers, Sunrisers have the second largest purse in the IPL auction, with Rs 30.15cr and could once again sign the player as he can also contribute with his gentle off-spinners.
With batsmen such as Shikhar Dhawan, Eoin Morgan and David Warner, Pietersen will add more firepower to their batting lineup as well.
Looking at things, Pietersen could be one of the most wanted players during the IPL auction. Even Delhi, who have the biggest purse at Rs 37.15cr can outbid teams with if they really want the Englishman.
The new two entrants in IPL 2016 -- Rising Pune Supergiants and Team Rajkot – might also think about bidding for Pietersen during the IPL Player Auction. Both teams need to add quality and quantity as they only have five players – bought during the IPL 2016 Player Draft in December -- each.
Rajkot, who have a purse of Rs 27cr, should try their best to sign Pietersen as they already have three all-rounders – Ravindra Jadeja, Dwayne Bravo and James Faulkner – and are hence in serious need of a batsman. Pietersen, with his IPL experience, can play an important role for Rajkot, if they sign him.
Irrespective of the number of franchises, who put in a bid for the player, the Englishman is expected to be a huge asset as he is still one of the most dangerous batsmen in world cricket.