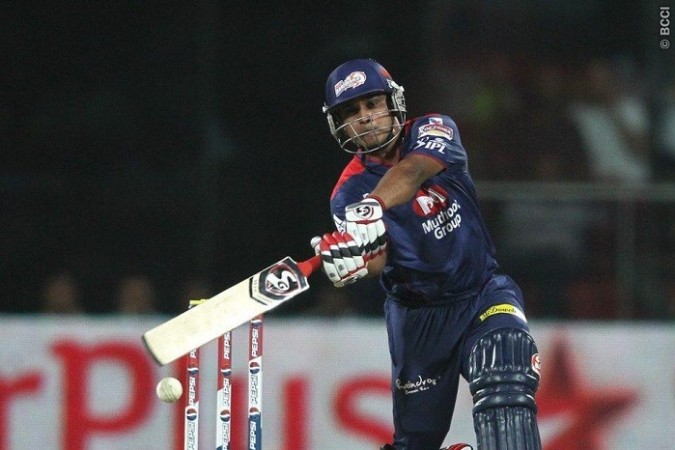 Royal Challengers Bangalore have reinforced their batting line up by including Kedar Jadhav in their squad from Delhi Daredevils. Jadhav, who has only played 4 ODIs and 2 T20s for India, will join the likes of Virat Kohli, AB de Villiers and Chris Gayle to further strengthen RCB's batting line up.
The Board of Control for Cricket in India also confirmed about the move in their statement. "Royal Challengers Bangalore has acquired the services of Delhi Daredevils' batsman Kedar Jhadav for Indian Premier League 2016."
Jadhav, who may not have taken the IPL by storm, is a quality batsman and can play an integral role for RCB, which possesses dangerous hitters of a cricket ball. Jadhav, who primarily bats in the middle order, can play as per the situation demands.
Jadhav made his IPL debut in 2010 and has played 47 matches so far scoring 584 runs with an average of 22.46 at a healthy strike rate of 131.53. Such strike rate establishes his finishing ability and RCB owner, Vijay Mallya hopes that the batsman delivers in Bangalore colours.
"RCB are very pleased to have acquired Kedar Jadhav who, we believe, has the potential to change the course of a T20 game with his finishing talent with the bat. Kedar will add tremendous value to our middle-order and will complement our existing line-up," PTI quoted Mallya as saying.
All the eight participating teams in the IPL will eye the upcoming 2016 mega auction in February, which is expected to throw some big names. New teams such as Pune and Rajkot will look to spend big and build a formidable team for the ninth edition, which starts on April 9 to May 29.
Though teams like RCB may not be very busy during the auctions as they already have some mega stars in their line up, however, one may not be surprised if they dig in for some special talent during the auction as well.
"RCB, who boast of a star-studded batting line-up with the likes of Virat Kohli, Chris Gayle and AB de Villiers, have added more fire-power to their batting by acquiring Kedar Jhadav. All eyes will now be on the auction, where more outstanding cricketers will be up for grabs," said IPL chairman Rajeev Shukla.