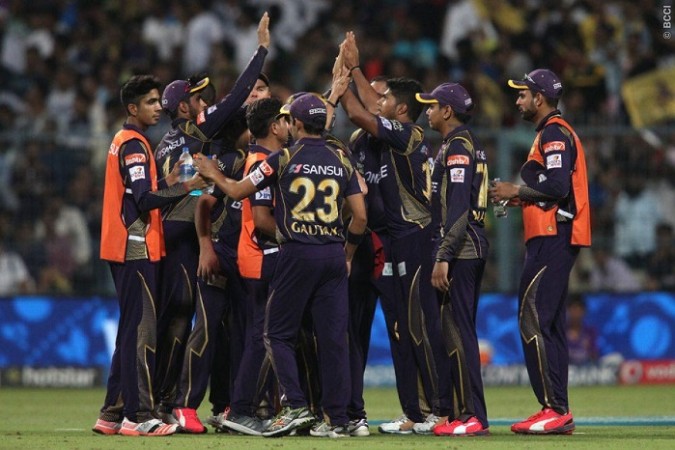 Former Australia batsman Simon Katich, who is the assistant coach of IPL franchise Kolkata Knight Riders, is expected to form a solid partnership with KKR captain Gautam Gambhir and coach Jaques Kallis in IPL 2016.
The trio, who will play an important role for KKR in the ninth edition of the IPL, that starts on 9 April, has huge experience under their belt. However, their first task will be to pick some strong players in the IPL Player Auction on 6 February in Bengaluru.
These experienced campaigners are going to be under pressure as team's co-owner Shahrukh Khan wants his team to win the title. KKR is one of the most popular and successful franchises, which have won the IPL in 2012 and 2014. Can they deliver a hat-trick by winning the title in 2016?
Katich, Kallis and Gambhir played the game with passion and were never shy of having a go at their opponents when they wore their national colours. One such occasion that springs to mind immediately is Gambhir's spat with Katich when India played against Australia in 2008. The umpires intervened before the situation went off the boil.
The Aussie remembers the incident and stated that the duo has already laughed it off.
"Yeah, we had a good little run-in in Delhi, when I was bowling," said Katich. "I think that will be the first thing all the boys mention if I see any footage of it. Gautam and I have already had a laugh about it, but that was in a former life. So now that we're working together, that's done and dusted," The Times of India quoted Katich as saying.
Irrespective of whatever has transpired in the past, they need to erase it from their memories and join hands to help KKR lift the title in 2016, which is possible with a number of stars in the team.
With players such as Manish Pandey, Lasith Malinga, Chris Lynn and Andre Russell in their ranks, they have the ammunition to fire in the 2016 IPL. These players can play a huge role in making Katich's stint with KKR a success. They are expected to bid for some big names during the IPL Player Auction in February, and are also said to be interested in signing Jos Buttler.
"I'm looking forward to working with him and Jacques and hopefully having a good campaign," said Katich.