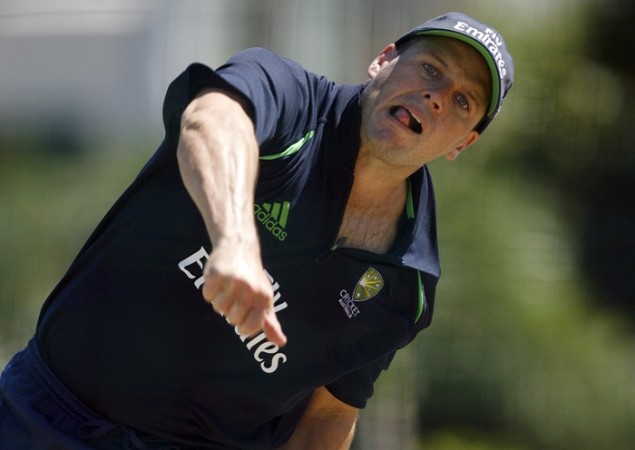 Team Rajkot are close to appointing Brad Hodge as the coach of the new franchise for IPL 2016.
Hodge, who has played for the Kolkata Knight Riders, Kochi Tuskers and Rajasthan Royals is in the auction pool at a base price of Rs 50 lakh.
It is not known whether he will withdraw his name from the auction of the cash-rich league or he will be a player-cum coach for the Rajkot franchise, just like Shane Warne was for the Rajasthan Royals.
According to The Pune Mirror, the Team Rakjot management has approached the veteran Australian for the role, with Hodge reportedly agreeing to don the hat of the coach for Team Rajkot in the upcoming season of the IPL.
Hodge is currently playing for the Gemini Arabians in the Masters Champions League, which is being held in United Arab Emirates (UAE). Prior to that, he was the captain of the Adelaide Strikers in the recently concluded Big Bash League. Hodge led his side to the semifinals, before the eventual-champions Sydney Thunder got the better of them.
After Delhi Dardevils let go of Gary Kirsten as their head coach, Team Rajkot had approached the veteran. But their talks with the South African legend fell through. Rahul Dravid was also reportedly approached, but nothing came out of that as well, according to the report.
The Rajkot franchise is yet to announce the name and logo of their team. They are expected to unveil both today in New Delhi, where the announcement of the new coach is likely to be made.
A total of 351 players, including capped and uncapped players, will go under the hammer in the IPL 2016 Player Auction on Saturday in Bengaluru. It will be interesting to see whether Hodge pulls himelf out of the auction pool to take the role of the coach of Team Rajkot.