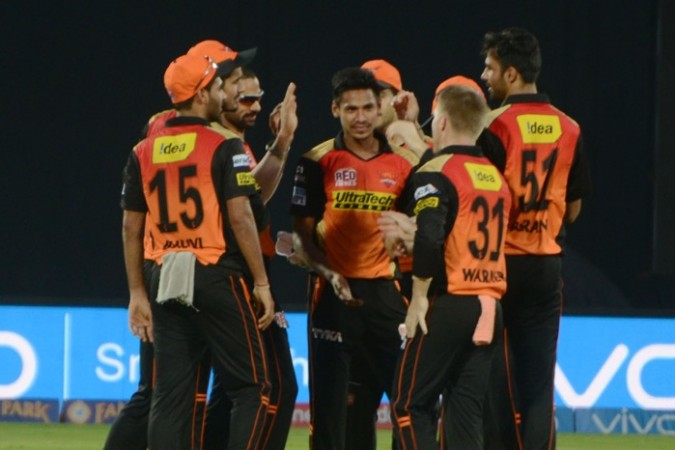 Rishabh Pant managed to do something not many in world cricket have been able to do so far – hit Mustafizur Rahman for fours and sixes. In a wonderfully-handled chase, the Delhi Daredevils saw two of their young Indians – Sanju Samson and Pant – put on an impressive partnership to take their team home with plenty to spare, largely because the batsmen were able to nullify the threat posed by the Bangladeshi bowler.
Since making his breakthrough in a series against India last year, Mustafizur has gone from strength to strength, befuddling batsmen time and again, especially with that off-cutter of his.
Mustafizur continued to bulge his growing reputation in the IPL, picking up 13 wickets at an economy rate of well below seven runs an over for the Sunrisers Hyderabad – his economy rate, even after the pasting from Thursday is 6.53. "The Fizz" as he is popularly known, is also one of the main reasons behind SRH's ascent to the top of the table this season, and it goes without saying that if the Sunrisers are to make a run for that title, Mustafizur will be key.
However, the biggest challenge for a cricketer is to constantly reinvent himself, find new ways of troubling the batsmen/bowler, of surprising them, because with the data and video analysis available to all teams, holes will be found and exploited.
Exploit it is what Rishabh Pant did on Thursday. The problem for Mustafizur while bowling to a left-hander is that those off-cutters come in to the batsman, allowing him to cart it to the onside with the angle.
Knowing that problem, Mustafizur did not bowl too many of his patented deliveries to Pant in the IPL 2016 match in Hyderabad, instead the left-armer tried to use his pace – and he has considerable pace – to try and force his way through, much like he did spectacularly against Andre Russell earlier in the tournament.
Pant, though, was up to the task, digging out those yorkers fairly well, while taking full toll of any length delivery, be that of the slower or quicker variety. After a nine-run first over, Mustafizur was given the white ball by David Warner in the 14th, in a bid to try and break the partnership between Pant and Samson and potentially break the game open from there.
However, Pant was up to the handle-Mustafizur task, smashing a flat six over long-on, before pummelling a wonderful boundary to midwicket. Mustafizur's next over was much better, as it only went for three runs, but with the required run rate far from an issue, it was a conscious effort from the two youngsters not to throw away their wicket.
By the time the next Mustafizur over came, though, Pant was in the mood again, dispatching two low full tosses for a four, over mid-off, and a six, to the onside. At the end of it all, Mustafizur's figures read 4-0-39-0, and while that is far from the worst figures a bowler will suffer in this IPL, or any other for that matter, this was a lesson for the left-armer.
How good a bowler he is will be known from the manner in which he recovers. Kings XI Punjab are the Sunrisers Hyderabad's next opponents, and expect Mustafizur to come in with a point to prove, and if he does do that, the KXIP batsmen will have an evening to forget.