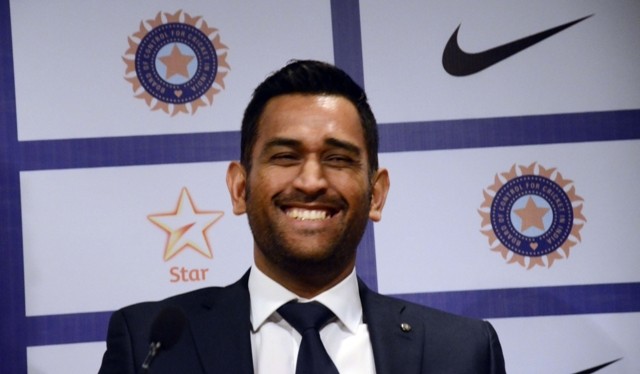 It's the first time that India T20I skipper MS Dhoni will be playing for an IPL side that is not Chennai Super Kings (CSK). Having said that, the wicketkeeper-batsman, who is regarded as one of the best captains in Indian cricket history, won't find it too difficult to settle as he takes to field in a Rising Pune Supergiants jersey, come IPL 2016.
Dhoni, along with a host of other star players including Ajinkya Rahane, Steve Smith, Kevin Pietersen, Albie Morkel and Ravichandran Ashwin, are part of the new IPL side, which will be in existence for the next two years of the cricket tournament in India.
The Rising Pune Supergiants and the Gujrat Lions have replaced CSK and Rajasthan Royals (RR) for the next two seasons of the IPL.
Dhoni, the skipper of Rising Pune Supergiants, will be pitted against Indian hard-hitter and long time CSK teammate Suresh Raina, who is the captain of the Gujrat Lions, for the first time in the IPL.
And the battle between the two swashbuckling Indian middle-order batsmen will be one to watch out for in this IPL 2016. "We all know how destructive Raina is. At the same time, he will just not be playing me and us, he will be playing against the other teams too," Dhoni was quoted by Press Trust of India on Monday." He will be trying his best to do well. [But] We have to make sure that we do the job that is expected from us."
Speaking about his team, Dhoni mentioned that everyone at Rising Pune Supergiants has a role to fulfil, and he also added that former England skipper Pietersen will also be of immense help when it comes to inspiring the youngsters in the side.
"Every player will have a role in the team. There is a basic way every cricketer plays," Dhoni explained. "KP [Pietersen] is fantastic, somebody who is aggressive and expressive on the field. Not only that, he, like other seniors, has an added responsibility to groom the youngsters."
Dhoni added further that the presence of New Zealand veteran Stephen Fleming as the coach of the side would add another glitter to the Rising Pune Supergiants. Dhoni and Fleming had a good association in CSK as well over the IPL seasons.
"The life becomes slightly easy with him [Fleming] around. We know each other for long time," Dhoni said. "He is a fantastic coach. His management skills are very good. What I really like is that he is calm like me. It is good to have him and hopefully it will work for us."