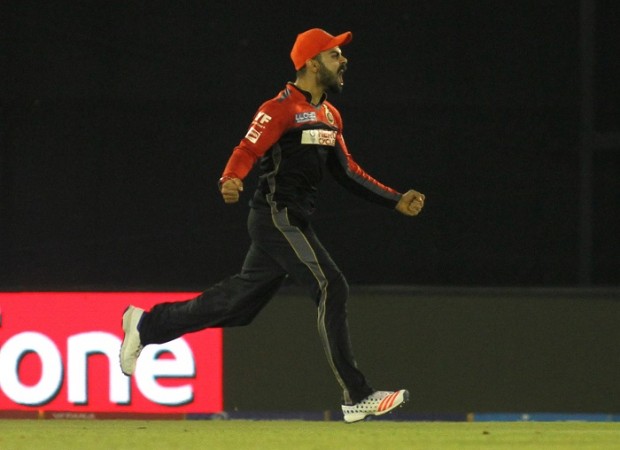 The Royal Challengers Bangalore survived a stiff Kings XI Punjab test to keep their playoff hopes rolling along for another day. While a win is a win, RCB will know there is still plenty of improving to do, if they are to finally break their IPL title duck.
Chris Jordan, brought in for the injured Mitchell Starc, was supposed to be RCB's answer to their death over problems, but the Englishman has struggled in his first two matches. Jordan conceded 43 runs in his four overs in the first match, against RPS, picking up a solitary wicket, while the second one was a lot worse, as the Englishman, who impressed so much during the World T20 with his ability to bowl yorkers, went for 52 in his four, without a wicket.
Yes, he held his nerve in the final three balls of the match on Monday, when Kings XI Punjab, after Marcus Stoinis hit Jordan for a four and a six, only needed six, but RCB, who can afford one more defeat in their remaining five matches, need Jordan to be a lot better.
Indeed, every bowler in the RCB camp, bar Shane Watson, can perform better. Watson has been a different class in this IPL 2016 with the ball in his hand. Apart from that one blemish, when he was smashed by Yusuf Pathan, Watson has been excellent, pre-empting what the batsman wants to do, and bowling the exact opposite to flummox his opponent.
Usually thought as a batting all-rounder, Watson has been outstanding with the ball in his hand. In nine matches, Watson has picked up 14 wickets, at an economy rate of 7.94, which for someone who bowls at the Chinnaswamy is just plain brilliant.
Watson was at his best in the game on Monday in Mohali as well, taking two wickets while conceding a mere 22 runs in his four overs. The overs he bowled in the 17th and 19th won the game for RCB, but Watson needs a lot more help if his team are to really challenge for that title.
The batting looks fine enough, but there will come a time when Chris Gayle will be needed, and all Virat Kohli, the outstanding batsman of IPL 2016, can hope is that the West Indian finds his six-hitting mojo. Gayle has been a disappointment since an epic hundred against England in the group stages of the World T20, but one innings is all it takes for the big man to get back in form.
Travis Head has not quite been able to firm his grip on a place in the playing XI, and while KL Rahul has been much better than expected at the top, Gayle will come into play soon.
With AB De Villiers finding some runs after a bit of a lean patch – by his own extremely high standards -- with a brilliant half-century against Kings XI Punjab and Sachin Baby proving to be quite an astute selection, the RCB batting is not a problem.
Bowling, though, even after a morale-boosting win, remains a worry, and all Kohli can hope, apart from improvement in that department, of course, is that he keeps winning the toss, and uses those incomparable chasing skills of his to good use.