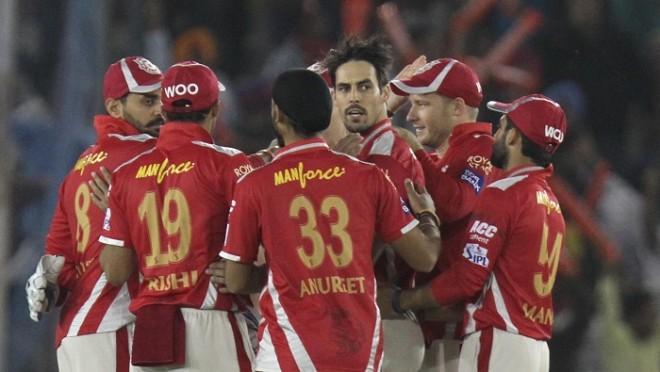 After an awful season last year, the David Miller-led Kings XI Punjab (KXIP) will want to make a positive start to their IPL 2016 campaign against the Gujarat Lions at the PCA Stadium in Mohali Monday. Miller has a pretty strong side to play with and he will be hopeful that all the players will play to their potential during the tournament.
KXIP have some seriously-talented batsmen in their ranks in the form of Glenn Maxwell, Wriddhiman Saha, Murali Vijay, Shaun Marsh and Miller. They have a decent bowling lineup as well, which will be spearheaded by the former Australia speedster Mitchell Johnson.
Miller is confident Johnson can step up, saying the Aussie is an asset to the team.
"The fire is definitely there and the pace is there as well. We will see what happens tomorrow but I don't see why he is not going to do well. He is bowling very quickly; he is looking very refreshed and strong as well. He has been training really well for the last couple of weeks. So I am looking forward to what he brings to the team," Miller was quoted as saying by the official website of the IPL.
"He is a great asset to the team. He has played so many international games in his career. He has so much to add to the younger guys and to myself as well. He is swinging the ball as well and there have been a few swollen toes in the nets."
Miller is also excited about his new role as the captain of the KXIP. He knows that there is a lot of pressure on him after a poor season in last year's IPL. It will be interesting to see if Miller can guide the Lions of Punjab to their maiden IPL title.
"It's not going to be an easy task but I will take it one game at a time. I am looking forward to what lies ahead. There are so many great players that I can rub my shoulders with, seek advice from when I do need and also have the opportunity to lead some younger guys. So I really looking forward to that," Miller added.