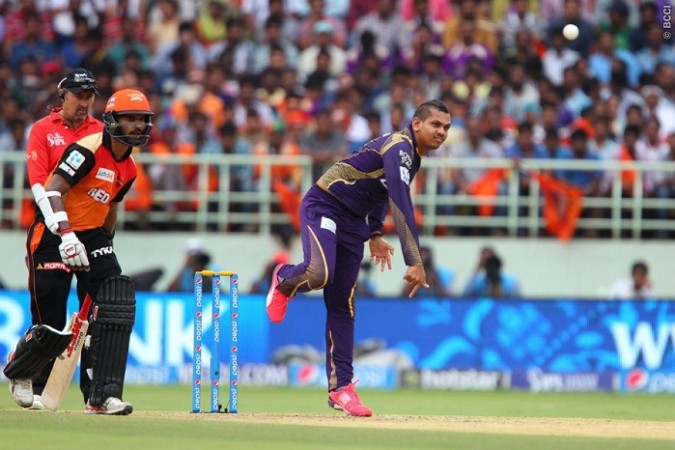 Sunil Narine recently pulled out of the West Indies squad for the ICC World T20 2016. The mystery spinner from the Caribbeans stated that he needs more time to figure out his action.
Narine was banned by ICC last year when he was reported for suspect action by the match officials during West Indies' tour of Sri Lanka in 2015.
Ever since, the Kolkata Knight Riders (KKR) star spinner has been working real hard to get back into action. He is supposed to undergo a test under the ICC-accredited Loughborough University in England, later this month.
The two-time IPL champions are backing the West Indian spinner in all possible ways and are confident that Narine will be back with them playing in the IPL 2016. KKR are also confident that he is going to clear the test, which is due later this month in England.
"He has been working very, very hard. We have been supporting Sunil in all ways possible. I spoke with Carl Crowe and he is not at all concerned about Sunil going for testing and coming out well," CEO of Kolkata Knight Riders Venky Mysore was quoted as saying by The Statesman.
"It is about how quickly the modifications he is doing becomes second nature and he can actually go and practice that in match situations, so we have no concerns at all.
"We are happy to have him. I have no doubts he will perform well for us ... the best of Sunil is going to be seen shortly."
Narine has been struggling with his action for quite some time now. This is not the first time that he has been pulled up for such an issue. Narine was reported during the now-scrapped Champions League T20 and he missed out the final, which the KKR lost against CSK. The talented spinner had to undergo a test before playing in the IPL, last season.
He has definitely made a mark in IPL for KKR and he will look to clear his test this month so that he can help the Shah Rukh Khan co-owned franchise in their IPL 2016 campaign.
Mysore heaped praise on the West Indian spinner saying that he has been an asset for KKR in the IPL and will continue to be so.
"We don't have any such concerns because he is a champion," Mysore added.
"His action is one of its kind in the world and what tends to happen is that in a match situation when umpires look at him, it is an unusual action which is what makes him so effective."