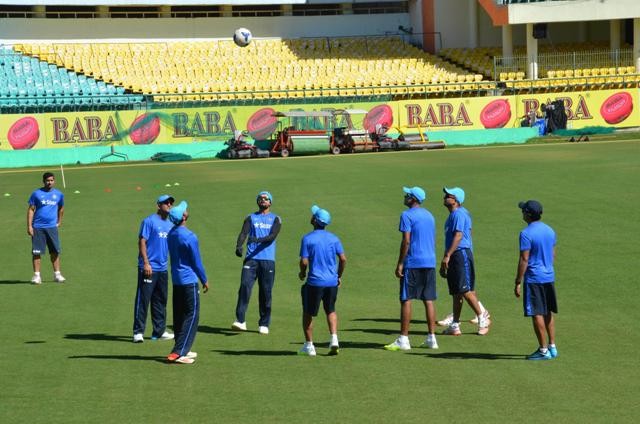 Nagpur's loss is Himachal Pradesh's gain. The scenic Dharamsala cricket stadium will finally witness IPL 2016 in May.
The BCCI has announced that Kings XI Punjab will see their three home matches, scheduled to take place in Nagpur, hosted at Mohali and Dharamsala. However, how many matches will actually be allotted to the Himachal Pradesh Cricket Association Stadium remains to be seen.
"KXIP has gone back to old pattern - their three matches will be played in Mohali and Dharamsala," IPL Chairman Rajiv Shukla told the Times of India on Friday. "Jaipur is also an option because the state government has approached us saying they will conduct it," he added.
The Indian cricket board has to find alternate venues for the 13 IPL games that need to be shifted from Maharashtra after April 30, following a Bombay High Court ruling. Reports have stated that either the Eden Gardens or the Chinnaswamy Stadium will host the final of the tournament.
Meanwhile, the DDCA has also offered the Feroz Shah Kotla as a possible venue for two IPL 2016 playoff games. While we await the confirmed list of alternate venues, the BCCI has admitted that they are weighing up the idea of having the matches hosted in Kanpur, Vishakhapatnam, Raipur and even Jaipur.
"While Kanpur, Vishakhapatnam and Raipur are front runners, other venues like Jaipur, Bangalore and Indore can also be in the running," Shukla continued.
He also revealed that Rising Pune Supergiants wanted to shift their base to the Eden Gardens, which is not possible. "Pune requested for Kolkata but technically it's very difficult because it is the designated home ground of Kolkata Knight Riders," Shukla said.