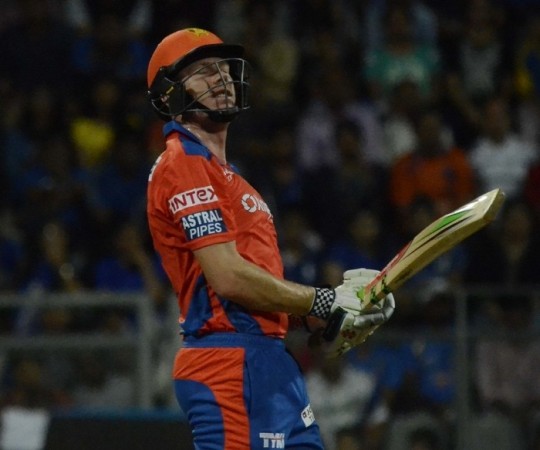 Australia all-rounder James Faulkner has been a part of IPL since 2011, and has featured for four teams ever since. Faulkner has played for Pune Warriors India, Kings XI Punjab and Rajasthan Royals, and is now part of the new IPL 2016 team Gujarat Lions.
Faulkner primarily shone in the IPL after joining Royals, and is trying to adjust in the new Lions' set-up at present.
"Obviously it's going to be new any time you come to a new franchise, or whether it's a new team. So, you are playing county cricket or Big Bash, there are going to be different challenges and different relationships you have to build with team-mates," ESPN Cricinfo quoted Faulkner as saying on Tuesday.
There is a whole bunch of quality players in Gujarat Lions, including skipper Suresh Raina, Dwayne Bravo, Ravindra Jadeja and Brendon McCullum. The team also possesses some young guns like Akshdeep Nath, Ishan Kishan and Shivil Kaushik, who are still mastering the traits of the game. These youngsters are learning a great deal from the senior players in the squad.
"We are all in it together so all the senior players are trying to help the young players improve their games and at the end of the day we can all improve as a group. That's what stands out. For the younger players who haven't played any games in the IPL, talking to those players - they probably idolise a few of them, which is great. It's healthy for any team," Faulkner said.
Though this group of players might have never played as a unit, they have been mighty impressive in IPL 2016. They started with a bang, winning four and losing one only, and are currently placed second in the standings.
After having started well, now, they need to maintain the consistency and shine further in IPL 2016. Faulkner has not been able to show his all-round skills despite a great start. Gujarat Lions will be keen to see his best as it can play an important role in further strengthening their position in the competition.