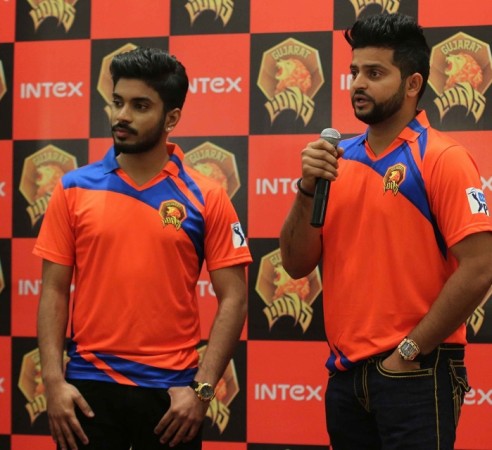 Swashbuckling left-handed batsman Suresh Raina has been in dismal form for quite some time now. He could not make any impact at the recently concluded ICC World T20 2016.
Now, as the IPL 2016 is here, Raina has a big role to play for the new franchise Gujarat Lions. Being the captain of the side, one will expect him to lead this new side from the front.
But the owner of the Gujarat Lions Keshav Bansal believes that the attacking left-handed batsman will not be under any pressure. He will be backing Raina as much as he can.
Bansal feels that every player goes through a rough patch and the Gujarat Lions owner believes that Raina will come in handy for his side in the upcoming IPL.
"Every player faces this problem in their careers, Raina is a matured cricketer and I don't think that he would be under pressure for leading a side first time in IPL," Bansal was quoted as saying by the Press Trust of India.
"Every player remains under pressure to perform well and Raina has very good track record. Our focus is to provide a suitable atmosphere to players can perform well."
Gujarat Lions hosts a number of seasoned T20 players and that has brought a smile on the franchise owner's face.
"Suresh Raina, Ravindra Jadeja, Brendon McCullum, James Faulkner, Dwayne Bravo all are great players and have done well for their respective countries and I am happy that these players would play from Gujarat Lions," Bansal added.
Gujarat Lions had a big amount to spend at the IPL 2016 auction earlier this year and they were good in roping in some talented T20 cricketers. That also has made Bansal happy as Gujarat Lions do have a balanced side.
"We have a strong core team. We worked hard on structure draft that was submitted to the Indian Premier League (IPL) to pick up players and I am satisfied that I managed to get the players which I wanted in my team," Bansal said.
"We wanted to make a balanced team with experience and talent and I am happy that we could manage to get the experience and talented cricketers."