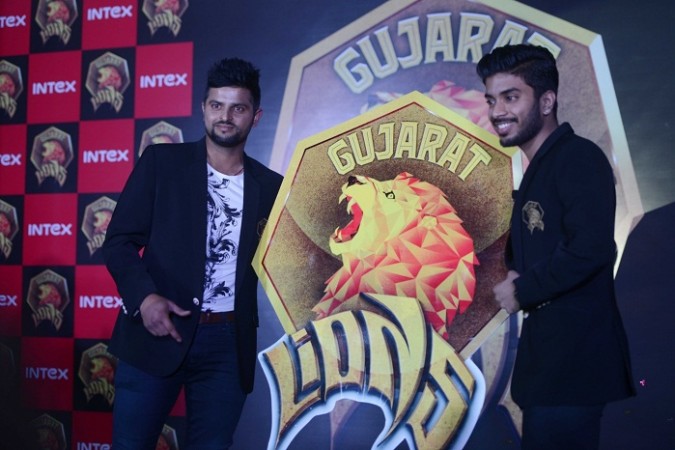 The Gujarat Lions are one of the two new teams — the other being Rising Pune Supergiants — in Indian Premier League (IPL) 2016, and with players such as Dale Steyn, Brendon McCullum, James Faulkner and Dwayne Bravo, they are going to be a strong force in the competition. Besides these international stars, Suresh Raina-led Gujarat Lions have some good Indian players as well, such as Dinesh Karthik, Dhawal Kulkarni and Amit Mishra, and Steyn believes such a mix of players makes them a good team.
Though the franchise might be new, players representing the Lions have been playing in the IPL for some years, so they are aware of the demands of the highly competitive IPL.
"We all have been part of IPL for many years, see them around in international cricket, too. We have known each other well for quite some time and it is a nice feeling to be playing together. I also think that we have a strong squad, good Indian players, good overseas players and the team is shaping up really well," Cricbuzz quoted Steyn as saying.
Gujarat Lions have the players in their team to make their franchise's debut season a memorable one by winning IPL 2016. For such a thing to happen, experienced campaigners such as Steyn, McCullum, Bravo, Mishra and Raina need to stand up and be counted.
Being a new team in the IPL comes with its own set of disadvantages as well. The players might take time to regroup, which is not a huge concern for other teams, who have the crux of their squad from last season.
The South African pacer, who has played for three other IPL teams in the past, believes the team management is trying to put their best feet forward and build chemistry between the teammates.
"I have been part of a couple of different IPL teams when we have regrouped and tried to find our feet as quickly as possible. The management is also doing a great job of getting you to do the exercises with the teammates, making sure that the guys can find some camaraderie between each other, meet each other and get to know each other quite quickly," Steyn said.
"The teams which have managed to do that the quickest are the teams which, I have always seen, ended up doing really well."
With Rising Pune Supergiants getting off to a winning start against defending champions Mumbai Indians, the Gujarat Lions will be hoping to follow suit and start with a win as well. Gujarat Lions start their campaign Monday against Kings XI Punjab.