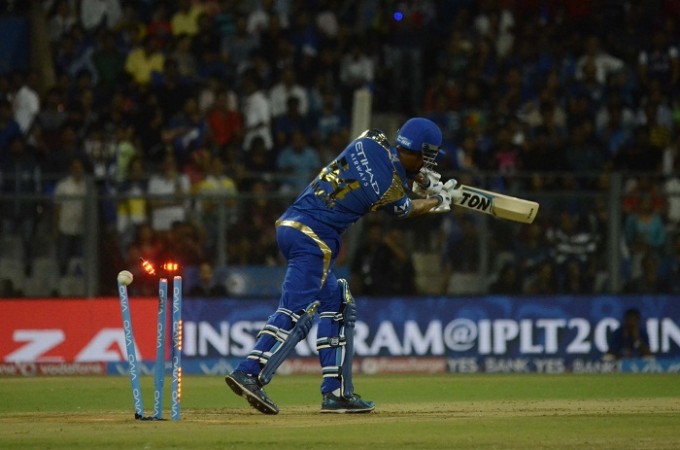 The Indian Premier League (IPL) has been one of the most watched events in India ever since its inception in 2008, but the numbers have dwindled in the ninth edition of the IPL. The television ratings for this edition's first week have been shown to be the second poorest in the last nine years.
There were 105 million unique viewers for IPL 2015, but it has been comparatively low this season. The Television Viewership Rating (TVR) for the first six matches in IPL 2016 is 3.5, according to new rating mechanism BARC, while last year it stood at 4.5 for the first week, which was rated by TAM. The lowest recorded first week TVR was in 2014 at 3.1, reported The Times of India.
One expects the first match of any edition of the IPL to garner huge eyeballs. But, the first game of IPL 2016 between Mumbai Indians and Rising Pune Supergiants read 3.24, which was considerably low as compared to last season's first match between Kolkata Knight Riders and Mumbai Indians, which stood at 5.4 TVR.
Such stats clearly reflect the reduced interest in IPL 2016. There must be genuine reasons for such trend to shape up. One of the most important reasons may be fatigue, considering the IPL began a few days after the World T20.
India hosted the prestigious World T20, which ran for around 25 days just before the IPL commenced, and with the cash-rich T20 competition being 50 days long, interest might have reduced. One cannot blame the BCCI for hosting the competition immediately after the World T20, as there was no another window to host the event in 2016.
However, one can expect the TVR ratings to go up in the business end of the tournament.