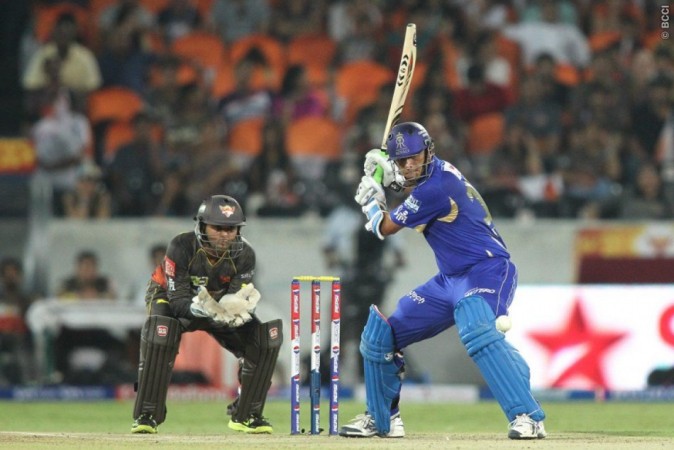 Delhi Daredevils, after appointing Rahul Dravid as the mentor of their franchise, will hope the India legend plays an important role in guiding the young guns to excel in the new IPL season. One such youngster expected to make an impact in IPL 2016 is Pawan Negi, who was bought for Rs 8.5 crore ($1.2 million) during the IPL 2016 Player Auction in Bengaluru last month.
Delhi were desperate to sign the player, with a fierce bidding war taking shape. The player went back and forth between Delhi and Pune, before the former won the bid. Negi, with it, became the second most expensive buy in IPL 2016 Player Auction, and the most expensive Indian buy.
Dravid, the India junior team coach, however, believes a player should not be judged by the money that he was bought for during the auction.
"Auctions can be very dynamic. I don't think we can judge a player by the money he commands during an auction," The Times of India quoted Dravid as saying. "Sometimes, the price you get during the pick is not actually the value of your quality as a player.
"Pawan is an exciting young prospect from Delhi. Apart from being a quality slow left-arm bowler, he's shown at Chennai Super Kings that he can be an explosive lower-order batsman as well."
Though there is a growing trend in cricket world over of branding certain players as T20 specialists, Dravid does not believe in such things and wants players to play in all the three formats of the game.
"My advise to youngsters is to aspire them to go on and play all three formats of the game. Why keep yourself short, why play just one format for India and not three?" Dravid said.
"Players from a T20 side are also playing Test cricket. We tend to focus less on the T20 specialists, but we also forget that there are players like Virat Kohli, Shikhar Dhawan and MS Dhoni who achieved success in Tests. Then there's Ajinkya Rahane, who's had a terrific year in all three formats."
Besides Dravid, Delhi Daredevils have also roped in Paddy Upton as their new coach. With Dravid and Upton having enjoyed success with the Rajasthan Royals, their new employers will hope that the team delivers under the duo.
Delhi resemble a fairly well balanced side with players such as Quinton de Kock, JP Duminy, Mayank Agarwal, Albie Morkel, Amit Mishra, Imran Tahir, Pawan Negi and Sanju Samson as their core.