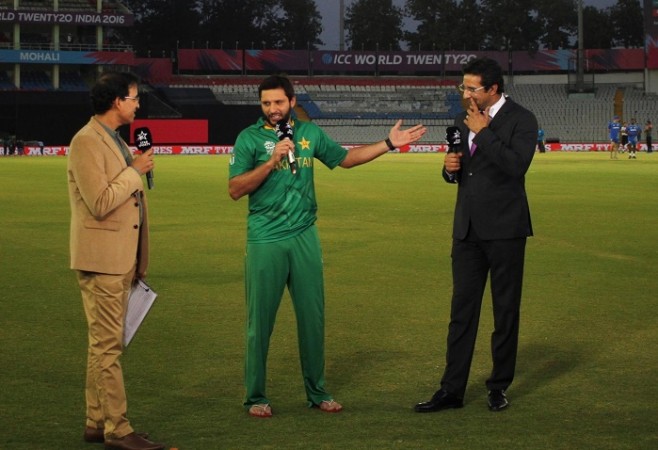 We have heard popular cricket commentator Harsha Bhogle in the IPL since its inception. But we will not be hearing Bhogle's commentary and analysis in IPL 2016 — a first in nine years.
According to an Indian Express report, BCCI has decided to terminate the contract of Bhogle for IPL 2016.
This decision came as a suprise for everyone who loves to hear this popular voice of Indian cricket. He even conducted the IPL 2016 players' draft last year.
BCCI controls the production of the tournament and not broadcaster Sony SIX, and thus the decision from the board will stay.
BCCI secretary Anurag Thakur and president Shashank Manohar refused to comment on this development.
"When deciding the commentators, we take feedback from everyone. We monitor social media reactions on commentators, and also take inputs from players," a senior BCCI official said.
The decision seemed to have stunned Bhogle as well, who has been describing actions and analysing games since the start of the IPL.
"No one told me anything. I have not been formally told of the reason even now. All I have been told is 'it is a BCCI management decision'," Bhogle said.
However, this report also suggests this decision was taken because Bhogle was involved in a row with a cricket official during the India vs New Zealand World T20 game in Nagpur.
Another BCCI official believes it may be because of the Nagpur incident that led to this last-minute ouster. His flight tickets were booked for the tournament.
"Even if it was the Nagpur incident, no one heard my part of the story," Bhogle concluded.
Also, after the India vs Bangladesh match at the M Chinnaswamy Stadium in Bengaluru, superstar Amitabh Bachchan had apparently slammed Bhogle for not talking more about the Indian players. In reply, Bhogle had posted on his official Facebook page explaining the situation.
Here's what Harsha Bhogle tweeted Saturday: