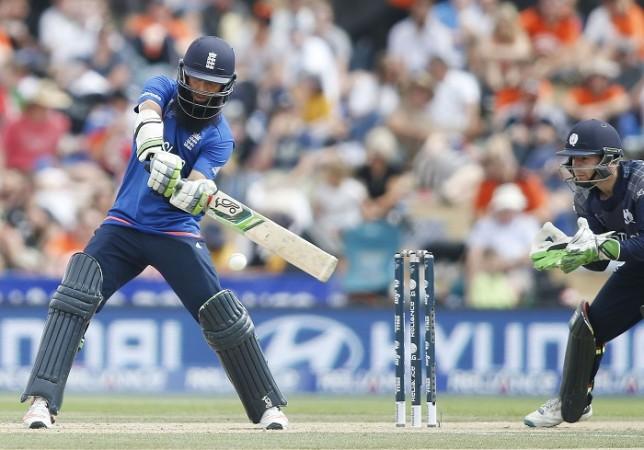 The 2016 IPL auction, which is scheduled to take place on 6 February in Bengaluru, will be watched with great interest throughout the world as some big names will go under the hammer. With English batsman Jos Buttler set for IPL auction, all-rounder Moeen Ali has also thrown his hat in the ring.
Ali, who can play a useful role with both the bat and ball, is on the radar of Mumbai Indians, who have been one of the most successful teams in IPL history, winning it twice in 2013 and 2015. The Mumbai Indians have only retained two foreign players – Corey Anderson and Keiron Pollard – and one could witness the Englishman plying his trade for Ambani's team if they are not overbid by some other franchise.
Anything is impossible in the IPL auction as teams come well prepared and sometimes the team management even go all out to sign a player of their choice. If there are more than one team, who are interested in adding a particular player to their squad, a bidding war could also take place, which eventually leads to a whopping deal for the player.
However, the IPL teams need to be aware of Ali and his availability as he will only feature in the IPL for a period of around four weeks, reported Espn Cricinfo. The English player, who features in all three formats of the game for the national side, will have to come back home with the England-Sri Lanka Test series starting on 19 May.
The same may hold true for some other English Test cricketers, who might register for the IPL auction. However, Buttler is the biggest English cricketer, who will feature in the IPL auction and teams such as KKR, Sunrisers Hyderabad and Mumbai Indians are said to be interested in the player.
The English wicket-keeper batsman, who can change the course of the game in a matter of overs; however, will be available for the entire length of the tournament as he is not expected to be part of England's Test side, which means he could be one of the costliest players in the 2016 IPL auction.