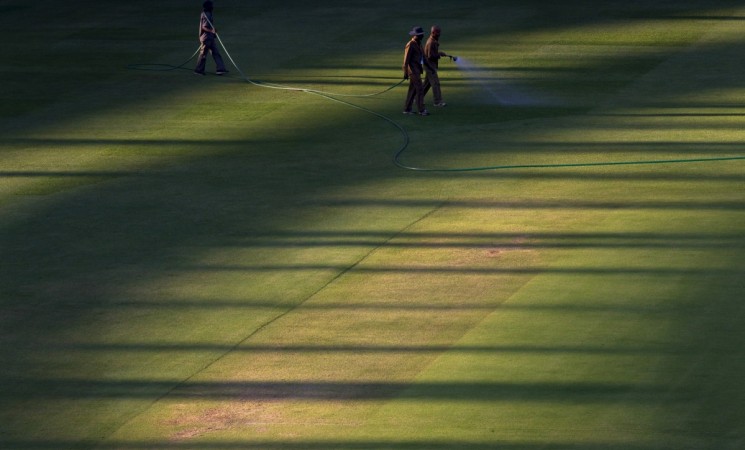 A public interest litigation (PIL) has been filed in the Karnataka High Court seeking to move the IPL 2016 matches from the Chinnaswamy Stadium in Bengaluru to elsewhere, on the face of the growing drought situation in the country. This was one local Karnataka advocate Diwakar's second PIL filed this month with the judicial body.
An official statement, however, hasn't yet released from the high court ahead of Royal Challenger Bangalore's first game in the IPL 2016 against Sunrisers Hyderabad Tuesday.
Diwakar's first petition to the court was rejected on grounds of inconsistencies in the petition. The court asked him to file a fresh petition April 11, mentioning IPL Chairman Rajiv Shukla in his report.
"I made an attempt to move the High Court asking BCCI (The Board of Control for Cricket in India) to shift IPL matches out of Karnataka as it is facing water problems and severe drought conditions," the advocate was quoted as saying by Press Trust of India.
"The court directed me to file the petition afresh on Monday (11 April 2016) as Rajeev Shukla was not made the party to the case," he added.
The Bombay High Court last week asked the BCCI to shift the matches out of Maharashtra in an effort to curb the ongoing water shortage in the state. The judicial body had announced that a hearing on the issue will take place again Tuesday, before giving a green signal to the IPL 2016 opening match between Mumbai Indians and Rising Pune Supergiants at the Wankhede Stadium.