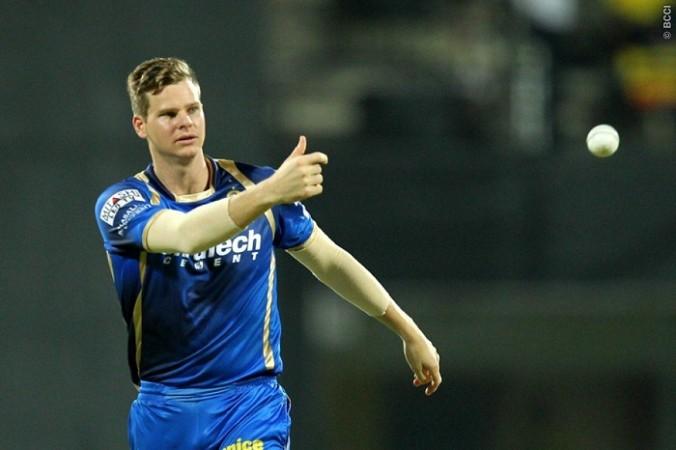 The Pepsi Indian Premier League (IPL) 2015 has seen many splendid knocks. But there were some special performances by Steven Smith, David Miller, Yusuf Pathan, Sanju Samson and Harbhajan Singh; unfortunately their special knocks went in vain, as their respective sides failed to win those matches.
Though there were many glorious batting performances that fans would remember for a long time to come, the ones that the above-mentioned guys played will be memorable as these matches went down to the wire.
Let us have a look at few of these special innings that went in vain:
1. Steven Smith (68 runs from 40 balls) - In match no. 41 of the IPL 2015, Sunrisers Hyderabad (SRH) posted a massive total of 201 runs on the board and it looked almost impossible for Rajasthan Royals (RR) as their star openers Ajinkya Rahane and Shane Watson were dismissed within 30 runs. It was the Steven Smith show thereafter, who went on to score 68 runs, which included nine fours and two sixes. Smith then got out in the 15th over and the Royals fell short by seven runs in the end.
Click here to watch Steven Smith's innings.
2. David Miller (89* runs from 44 balls) - SRH yet again posted a commanding total of 185 runs on the board with the help of David Warner's blitzkreig of 81 runs from just 52 balls in match no. 48 of IPL 2015. KXIP kept on losing wickets while chasing that huge target. It was David Miller who held his nerves and kept his calm and almost won the match for his side. In his innings of 89 runs, he hit two fours and nine sixes. Miller had to hit two sixes from the last two balls but he could manage to hit only one.
Click here to watch David Miller's unbelievable knock.
3. Yusuf Pathan (52 runs from 37 balls) - In a crucial encounter between Mumbai Indians (MI) and Kolkata Knight Riders (KKR) in match no. 51 of the Pepsi IPL 2015, Yusuf Pathan scored a gritty half century to keep KKR's hopes alive. But still KKR fell short of the target by five runs and spoiled their chances of making it to the playoffs.
Click here to watch Yusuf Pathan's innings.
4. Sanju Samson (76 runs from 46 balls) - Mumbai Indians (MI) posted a target of 188 runs for Rajasthan Royals in match no. 32 of the Pepsi IPL 2015. It was indeed a tough ask for Royals to chase down this big a target and that too, in front of the Mumbai crowd. MI survived the Sanju Samson scare as he went on to score 76 runs from just 46 balls but got out at a crucial time when the Royals needed him to stay till the end. RR fell eight runs short of the target at the end and Samson's brilliant knock went in vain.
Click here to watch Sanju Samson's knock.
5. Harbhajan Singh (64 runs 24 balls) - KXIP would have never expected such a blitzkrieg from Harbhajan Singh at the fag end of the innings where Geroge Bailey was trying to survive several hiccups. Harbhajan went hammer and tongs in match no. 7 of the IPL 2015 but failed to guide his side to what would have been an unbelieveable victory.
Click here to watch Harbhajan Singh's blitzkrieg.