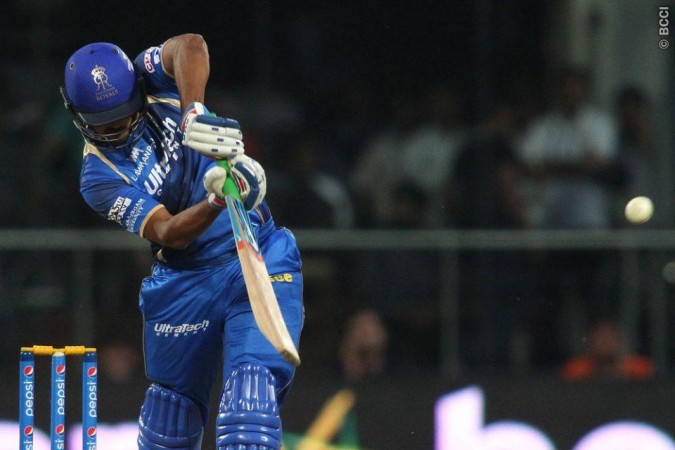 With the advent of the Indian Premier League in 2008, young Indian cricketers have got a chance to rub shoulders with some of the best cricketers in the world and make a name for themselves on the international arena.
Players such as Yusuf Pathan and Ajinkya Rahane came to the limelight after an impressive performance in the IPL, which later opened their door to the Indian cricket team.
IPL 2015 has seen a number of players, who have risen to the occasion, despite their age and have stood out with their performances in the season. There are a number of knocks, which has been impressive this IPL, but three youngsters, namely Deepak Hooda, Sarfaraz Khan and Hardik Pandya, have played an innings to be remembered for the years to come.
Deepak Hooda
In just the sixth game of IPL 2015, the 19-year-old cricketer, who plays for Baroda in the Ranji Trophy stamped his authority with a game-changing 25-ball-54-run innings, which included four sixes and three fours. This innings from Hooda reflected his ability to clear the fence with his broad shoulders.
He does not slog much, but tries to hit those huge hits straight down the ground as well, making him a lethal batsman. Rajasthan Royals have been known for producing little Indian gems and here is another gem of a player, who can make it to the Indian team, if he proves himself in the domestic circuit as well on a consistent basis.
Click here to watch his 25-ball-54-run innings
Sarfaraz Khan
How many players possess the ability to overshadow AB de Villiers? Not many, but when the 17-year-old Royal Challengers batsman, Sarfaraz Khan, walked to the crease at no 6 against Rajasthan Royals, no one had predicted what would unfurl.
Sarfaraz played an innings, which showed no signs of fear in the big stage as he unleashed an array of shots including an over-the-head shot. At such an age, one will not find it easy to spot such a talent with this level of confidence. The player only needs to work on his fitness, else he has it in him to make bowlers around the world to sweat in Indian colours.
Click here to watch Khan's audacious innings
Hardik Pandya
Baroda Ranji team seems to possess some gems, as another player from the state, Hardik Pandya, took the IPL 2015 by storm with his out-of-the-world 31-ball-61-run innings. He attacked top international bowlers such as Umesh Yadav, Andre Russell and Sunil Narine.
Even the likes of Kieron Pollard enjoyed his batting partner bludgeon the KKR bowlers with his big hits. After coming in to bat with the Mumbai Indians struggling, Pandya brought some parity in their team's score as well. Pandya hit two sixes and eight fours during his innings.
Click here to watch Pandya's innings