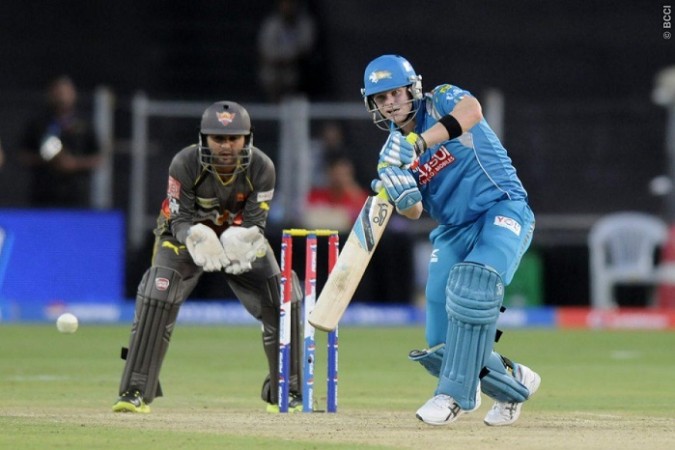 Australian star batsman Steven Smith will be seen donning the cap for the Rajasthan Royals in the eighth edition of the Indian Premier League (IPL).
He showed enough grit and caused a lot of trouble for the Indians throughout the summer. Where he amassed 769 runs in four Tests at an average of 128.17 and 226 runs in the triangular ODI series at an average of 92.62.
He brought this form into the recently concluded ICC World Cup and was Australia's highest run-scorer and was also responsible for India's semi-final defeat against them, reported the official Cricket Australia website.
Smith wants to carry this form into the IPL and would like to prove his worth for his side. "I have really enjoyed being involved in the IPL. It's been a great learning experience," said Smith in an interview.
"I got the exposure to the subcontinent conditions. It is nice to be playing with and against the best players all around the world and learning from them."
Each team has to play a bare minimum of 14 games and at times they have to play a game in every two-three days. Smith said that this further helped develop his game. "The last couple of years have been very enjoyable. It is nice to contribute in a few wins first with Pune Warriors and then with Rajasthan Royals last time. It is great to be involved with them again."
Shane Watson-led Rajasthan Royals will take on the mighty Kings XI Punjab in their first game of the IPL on 10 April.