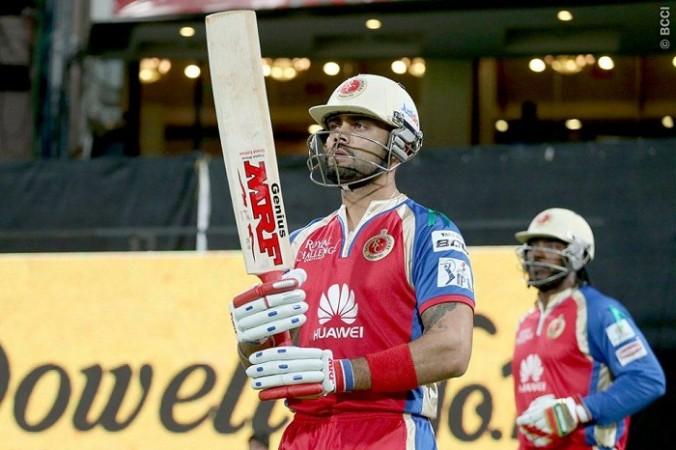 When you have Virat Kohli, AB De Villiers, Chris Gayle and Mitchell Starc in your team, you should be winning most games hands down. You should be leading the way in the IPL. You should be the team that most teams fear and want to stop.
However, that has not quite materialised for the Royal Challengers Bangalore, with those superstars and the rest of the squad failing to gel as a team/perform in the pressure moments when it matters most.
Having failed to make the playoffs in the last three season, Kohli and his band of scary-good men need to find that winning formula – because if this star-studded RCB side do not make it to the top four for a fourth straight season, Vijay Mallya might need to consider invoking some mystical help via a tantric.
A batting lineup of Kohli, De Villiers and Gayle alone should be enough to post humongous totals or chase down any score on most days, and add a bowling lineup consisting of Starc, Varun Aaron, Adam Milne and Sean Abbott, this should be RCB's season of style mixed with that all-important substance.
T20 cricket is a batsman's game and even if those chinks in the RCB bowling armoury – a lack of a really good spin bowler for instance – cannot be entirely ironed out, the likes of Kohli, De Villiers, Gayle, Dinesh Karthik (no, seriously!) and Darren Sammy should win their side enough games to make it to the playoffs, the absolute minimum that RCB should target in this IPL 2015.
RCB will find it difficult to find room for all of those high-profile overseas players, especially with De Villiers and Gayle shoo-ins for the starting lineup, while Starc should also walk in once he returns from an injury, which will keep him out for the first couple of weeks or so of the IPL.
In Abbott, RCB have a pretty good replacement, while Milne will also hope to recover from his own injury worries to make an impact for his team in the IPL.
The fourth overseas player slot will probably be a battle between Sammy, David Wiese and Rilee Rossouw, who was so impressive with the bat for South Africa at the ICC Cricket World Cup 2015. The fact that Rossouw does not bowl might work against him, but what will be crucial for RCB at the beginning of the season will be to hone in on a settled XI and back them to do well for the majority of IPL 2015.
Kohli, Gayle and De Villiers will all have a thing or two to prove after disappointments at the World Cup, and how they come out of that mire will have a big impact on their side.
If De Villiers fires like only he can, RCB will win games. If Gayle slams those sixes like only he can, RCB will win games. If Kohli masters those chases like only he can, RCB will win games.
So, the result should be obvious shouldn't it? At least, that is what everyone thought last season, and the season before that, and...
Fail another time, and RCB will begin to think they are cursed, much like the Boston Red Sox were for so many years in Major League Baseball.
Key player: Take your pick out of those three superstars. However, bowlers will have a major impact in the batting beauty Chinnaswamy, and when Starc does come in, he could make or break this RCB season.
Get the Full RCB Squad HERE