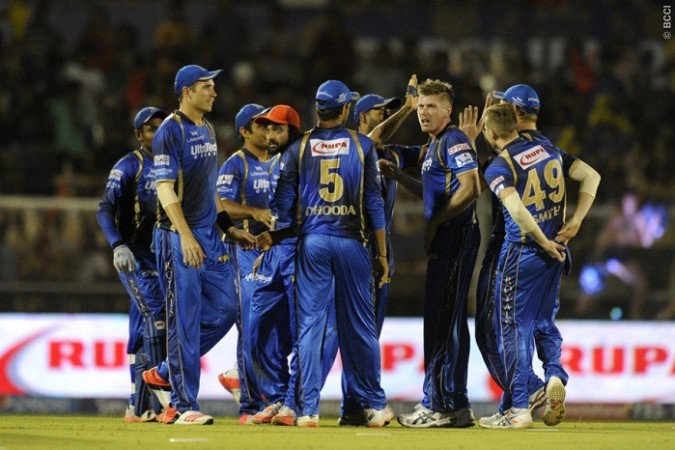 Rajasthan Royals (RR) will play host to Sunrisers Hyderabad (SRH) in their adopted home at Brabourne Stadium in Mumbai in match no 41 of the Indian Premier League (IPL) 2015 on Thursday.
The Royals lost a bit of their momentum after a superb start to the tournament by winning five matches in a row. They needed a win to get back on the track they were in and they did win against the Daredevils in their last game. While the Sunrisers need to win everything from now onwards to give themselves a chance to qualify for the Playoff stages.
Here are some of the key clashes that one can expect during this match:
Ajinkya Rahane vs Bhuvneshwar Kumar: Rahane has been running away with the 'Orange Cap.' He has been in sublime form right from the start of the tournament. It is like he is an alchemist for the Royals as everything he touches is turning into gold. He has amassed 430 runs in 10 matches already. But he will have to face one of the most improved bowlers of India in the recent times and that is Bhuvneshwar Kumar. He is a skilful bowler and can swing the ball in both the directions. He would love to exploit Rahane's weaknesses, but it will not be that easy for him as well.
Shane Watson vs Trent Boult: Watson has tried to lead his side from the front. He has been batting well in tandem with Rahane at the top of the order and would look to continue to do so in Thursday's game against the Sunrisers. Boult on the other hand would love to repeat what he did in the game against Australia during the group stages of the World Cup. He bowls at a fierce pace and can also generate movements off the deck.
David Warner vs Tim Southee: Warner has given the Sunrisers just the kind of start they wanted but their middle-order batsmen have disappointed them. He is their highest run-scorer with 382 runs to his name so far. He is one of the most dangerous batsmen and Tim Southee has to bowl to him with a tight line and length so that he cannot free his arms.
Shikhar Dhawan vs James Faulkner: Dhawan has been getting the starts, but he has failed to convert them into bigger scores. If he along with Warner, fires at the top of the order for the Sunrisers, then it will create immense pressure on the Royals. Faulkner is an intelligent bowler and he bowled extremely well against the Daredevils. His back of the hand slower balls can be very deceptive.