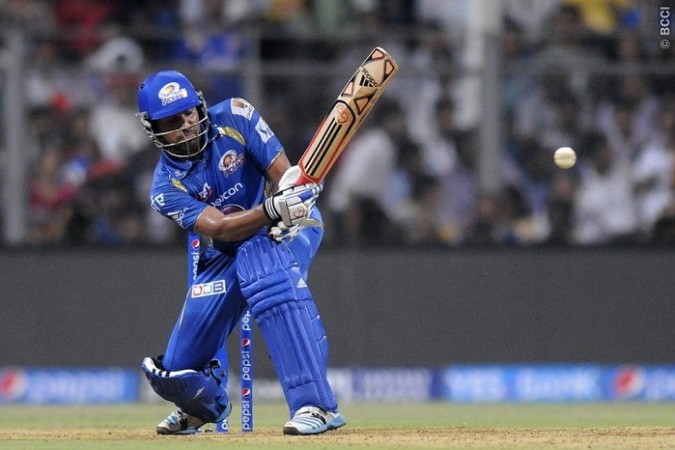 Indian cricket fans were disappointed with India's exit from the ICC Cricket World Cup after their semi-final defeat to Australia, but the Indian Premier League which starts from 8 April will keep these fans busy.
Rohit Sharma, who will represent Mumbai Indians in the IPL, was one of the key Indian batsmen for the Men in Blue. The elegant right hander may be disappointed after failing to defend the title, but wants to win the IPL this season.
"It was disappointing not to bring the world cup back, but once we got back to India we knew a new challenge was lying in front of us, which was the IPL. Now we are thinking about how to win the championship," PTI quoted Rohit Sharma.
Teams do not have much time to get their act together with the world cup having concluded just a week back. But that would be a lame excuse as they were aware of the schedule from before itself.
"I am perfectly ready. IPL schedule is released well in advance. So everyone knew we had to compete soon after spending four months in Australia, so all of us are prepared mentally."
" I don't think anyone is mentally tired because ultimately, as players, we want to do well in every tournament we play. It is an opportunity, another big platform for all of us to perform."
Irrespective of what Sharma says, after a four-month long Australian tour, it would be difficult for the Indian players to keep themselves afresh for the tournament. Some sort of fatigue and tired legs would always be there, but the competitive nature of IPL does not even give time for any sort of luxury like rest.
The Mumbai Indians may have failed in the first two editions of the tournament in 2008 and '09, but gradually they learnt to win. They went on to lift the trophy in 2011 and '13.
The Mumbai Indians possess a strong squad capable of going all the way, but their players would need to perform on the field.
Rohit Sharma needs to lead the team from the front, which comprises of domestic and international stars such as Kieron Pollard, Lasith Malinga, Harbhajan Singh, Pragyan Ojha and Ambati Rayudu.
"We have roped in a lot of young Indian talent in the players' auction. It looks (sic) a very well balanced squad. We have had a very good preparation ahead of this IPL season. We hope that all youngsters deliver during the tournament," said the Mumbai Indians skipper.