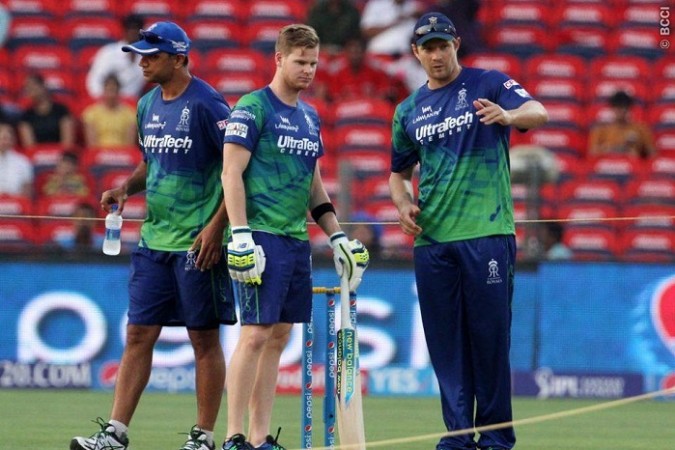 With eight first class matches under his belt, Deepak Hooda might have been an unknown figure, but a match winning performance against Delhi Daredevils has turned him into one of the most searched Indian cricketer on the Internet.
Such has been his performance that he has already been dubbed as one of the finds of the IPL.
Though it might be too early to judge the player, he for sure has the ammunition to bag the Indian colours as well. One of the best positives playing for Rajasthan Royals shall be the calm influence of Rahul Dravid, who is the mentor of Rajasthan Royals.
Hooda not only performed last night but also looked at his fluent best in their first match of the tournament against Kings XI Punjab, where he scored 30 runs, including some lusty blows over the fence.
But it is his performance against the Delhi Daredevils last night, where he came up big under pressure scoring 54 runs from 24 balls, which grabbed headlines.
The Baroda all rounder thanked Rajasthan Royals for their trust in him. This was just his second match in the IPL, but he could play an even more important role for Royals, if they are to challenge for the title.
"Rajasthan Royals have played a part in it. They trusted me and I am just happy to repay their trust. Grateful to God that he helped me all along. Rahul Dravid always tells me that take the game to the end, believe in your ability and you will do it," Hooda said in the post-match conference.
It is not only his ability to play under pressure, but taking the attack to the opposition seems to be a part of his game as was witnessed last night, where he hit sixes off Imran Tahir as well and Angelo Matthews.
"I was a little nervous at the start. I just picked up singles and twos. I was sighting the ball well. Automatically my hand was working on the bat. I got set and then got going," he added.
This half century will help him up his confidence and remove all those nervous jitters, which might have been present before he made his IPL debut.
Apart from being an incredible hitter of a cricket ball, Hooda is a decent off break bowler as well, who can take wickets as well as restrict batsmen from scoring quick runs.