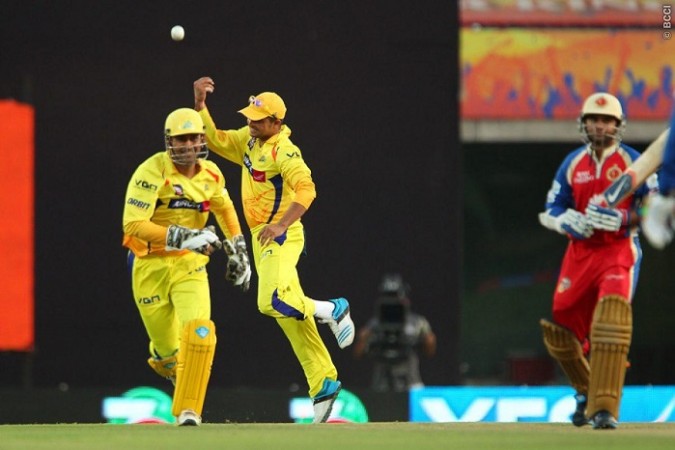 Chennai Super Kings (CSK) player Suresh Raina believes skipper MS Dhoni's leadership has been the key to their side's success in the Indian Premier League (IPL) 2015.
"MS is the most consistent captains (in the game) that we have. That's why we are in the final six times from eight appearances," Raina told the media in a news conference in Kolkata after CSK defeated Royal Challengers Bangalore (RCB) by three wickets in the Qualifier 2 of the IPL 2015.
CSK will now face the Mumbai Indians (MI) in the final that is scheduled on Sunday at Eden Gardens in Kolkata.
This entertaining and thrilling encounter will be a repeat of what the world saw back in 2013 when Mumbai Indians trounced the mighty CSK at the same venue and Raina did not forget that and that memory is still fresh in his minds.
"When you're taking on MI, you have to really play very good cricket. We still remember the loss against them in the 2103 final," Raina said.
Eden Gardens wicket will be a tricky one and whoever bats on this wicket will have to try and build partnerships in order to maintain pressure on the opponents.
"Wickets get slow after 10 overs so if you have partnership you can put on big totals with big players like Dhoni, Bravo down the order. It becomes difficult for other teams to chase down," said Raina.
CSK have now lost three out of the five times in the IPL finals before this and Raina is very much aware of that and he is hopeful that the result will be in their favour this time.
"Two teams play and one has to win. There will be pressure, you have to play on merit. If you get nervous you're going to lose the battle," concluded Raina.