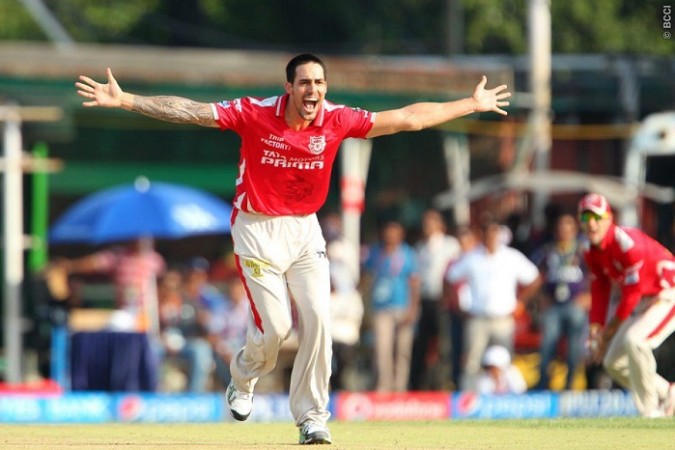 Mitchell Johnson will once again don the cap for Kings XI Punjab (KXIP) and enthrall spectators with his performance in this year's edition of the Indian Premier League (IPL).
He was an important player for the Australian team during the recently-concluded ICC World Cup 2015 where he bagged 15 wickets at an average of 21.73 in eight matches.
He would like to carry his form to IPL 2015 when he plays for the Geroge Bailey-led KXIP team.
Johnson, who will be leading the KXIP bowling attack, feels that South African star batsman Ab de Villiers is the 'most difficult' batsman to bowl and that he is looking forward to the challenge, reported dnaindia.com.
In an interview, Johnson said: "I think the most difficult batsman to bowl is AB de Villiers. He has been quite incredible in the last two years. He has excelled as the best player across most formats."
"For me it has always been a challenge to bowl to AB and a lot of guys love the challenge of bowling to him. Having said that, any quality batsman can have a good day in T20 format."
Johnson also lauded fellow pacers in the KXIP squad – Sandeep Sharma and Shardul Thakur – and was impressed to see their keeness to learn the art of fast bowling. Johnson was seen practising in the nets on Tuesday alongside these Indian pacers. He said: "I played with Sandeep last year. It's great to work with him as he keeps getting better and better. I saw Sandeep yesterday at the nets. He got some good pace going."
One can be rest assured that the game between Royal Challengers Bangalore and KXIP will be a thrilling encounter.