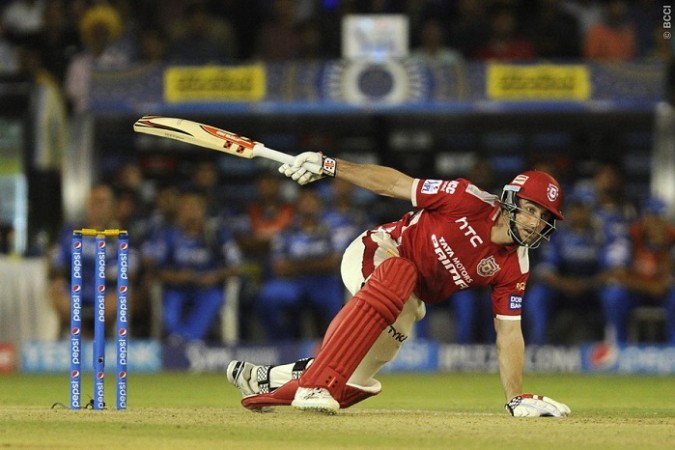 Kings XI Punjab (KXIP) batsman Shaun Marsh made his first appearence in the Pepsi Indian Premier League (IPL) 2015 against Rajasthan Royals (RR) on Tuesday and to everyone's surprise, he won them the match almost single-handedly.
KXIP's usual skipper Geroge Bailey sat out for this match because of an injury and that made Virender Sehwag to lead the side. Marsh, who was sitting on the bench since the start of this editon of the IPL, was called back to play. He was also adjudged the man of the match for his two innings; one during the regular 20 overs and the other one during the super overs.
"It was fantastic to be back in the team and get a few runs and help the team get over the line. It was a really important game for us tonight to go one up," said Marsh in an interview to the official website of the IPL.
After their loss to Kolkata Knight Riders (KKR), they had to come back to winning ways. It was an uphill task for them as they were up against the unbeatable Royals and up next they have Chennai Super Kings (CSK) and Kings XI Punjab have to beat both these sides to stay afloat in the tournament. According to Marsh, the victory against the Royals was really important and they will have to beat CSK in their upcoming game.
"We had to compete, we had to beat the two best teams - Rajasthan Royals and Chennai Super Kings in a few days," said Marsh. "We have beaten the Royals tonight and it would be a big challenge again in few days time against CSK. I think the confidence going there from tonight puts us in good stead."
It was a steep chase as they had to score 192 runs. When Marsh got out, KXIP still required 75 more runs from 33 balls but it was David Miller, Wriddhiman Saha and Axar Patel who propelled the Kings to tie the score at the end of their allotted overs.
"We have got lot of confidence in our tail. They can all play good cricket. They are all really good batters; so that's wasn't an issue. We just had to keep going," added Marsh.