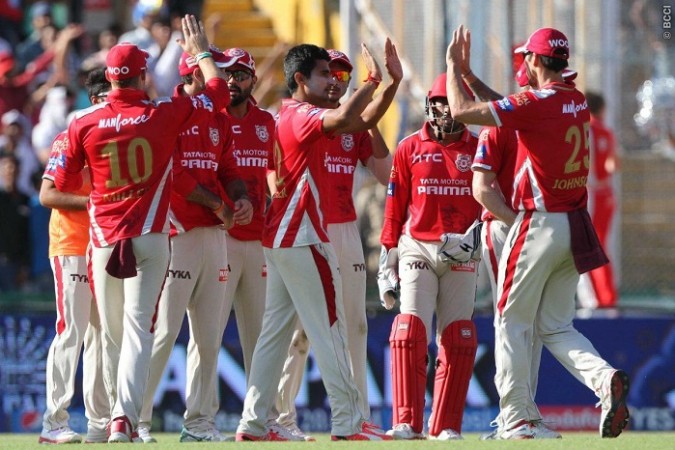 Kings Xi Punjab (KXIP) are considering the option of sending back some, if not all, of the foreign players to cut back on their expenses after a woeful IPL 2015 campaign. KXIP, who were the runners up last season, are languishing at the bottom of the points table with four points to their name in nine matches. Even if they manage to win all their remaining five matches, they are unlikely to make it to the playoffs.
According to a clause in IPL players contract, if a team does not need a foreign player for all of the 14 matches, the management can deduct 20 percent of his fee. A decision is awaited and most likely it will be announced in a day or two if the team decide to send back some of its foreign players, , according to a report in the Mumbai Mirror.
At the moment KXIP have seven foreign players, including their skipper George Bailey. The rest of the players are Glenn Maxwell, David Miller, Thisara Perera Beuran Hendricks, Mitchell Johnson and Shaun Marsh. These players are worth Rs 33.85 crores in total, which includes the retaining amount of David Miller (Rs 12.5 crores). That fee could be more, as his salary was not disclosed by the management. If the team sends back all their foreign players then they can save up to Rs 5 crores, according to the report.
The team management are yet to make any firm decision, but a source close to the KXIP management told the Mumbai Mirror that they are seriousloy considering it. KXIP is owned by Ness Wadia, Preity Zinta and Mohit Burman. According to reports, one of ownership group has put forth their opinion of playing all Indian players in their upcoming matches.
On the other hand, the other group feels that they should retain at least four international recruits for the rest of the tournament.
"We're considering all options," said a member of one of the ownership group when contacted regarding this issue. The member also said that nothing has been finalised as of yet.