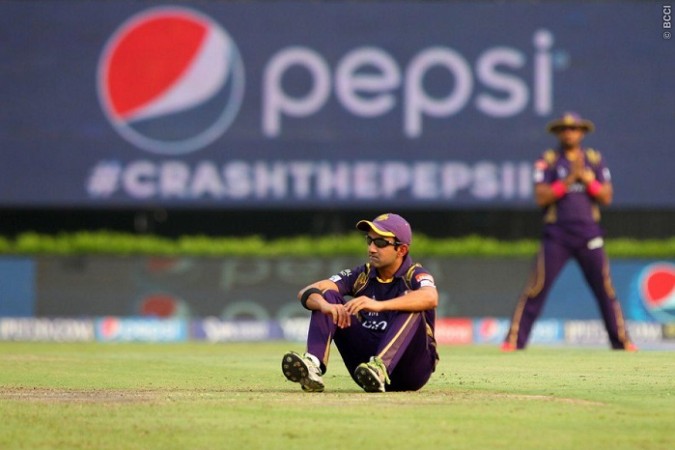 Gautam Gambhir is one of the best captains of the Pepsi Indian Premier League (IPL), feels Kolkata Knight Riders (KKR) bowling mentor Wasim Akram ahead of their match against the Mumbai Indians (MI) in Wankhede Stadium on Thursday.
Gambhir's attacking leadership makes him one of the best, feels the former Pakistani fast bowler. He has won two IPL titles for KKR, once in 2012 and in 2014. He is now on the verge of powering KKR into the playoff stages of the IPL 2015 and this would be possible only if KKR beat MI in their backyard on Thursday.
"Gautam Gambhir is one of the best captains in the IPL. He always goes for wickets and not for dot-balls. Even in 15th or 16th over, if there is a new batsman at the crease, he will have a short-leg and a slip. He puts pressure on the batsman at least for a couple of balls and makes good changes," said Akram in an interview to the official website of the IPL.
KKR arguably have one of the best bowling attacks in the IPL making Akram's job easy. "When you have fast bowlers like Umesh Yadav, Morne Morkel, Andre Russell and Azhar Mahmood and spinners like Sunil Narine, Piyush Chawla, Brad Hogg and Shakib Al Hasan, there is not much you have to do as a coach.
"We also have wicket-taking bowlers and that is why we are so consistent. My job is mainly to talk to them about field set-ups and have plan A and B for the top batsmen of the opposition," Akram said.
Looking at the points table, it is still unclear which are the teams that will make it to the playoff stages, thus making it one of the most exciting IPL so far. The match between MI and KKR is a must win situation for both the sides. Akram is wary of MI's current form and doesn't want to take things casually.
"Stating the obvious, we will have to win tomorrow. But we are playing Mumbai Indians in their own den. They are in good nick as they won five on the trot before losing their last game and I think the pressure will be equal on both sides.
"We are in the last leg of the league phase and we still don't know which teams are going to make the top four. This is the most interesting IPL in that regards," added the legendary former Pakistani pacer.