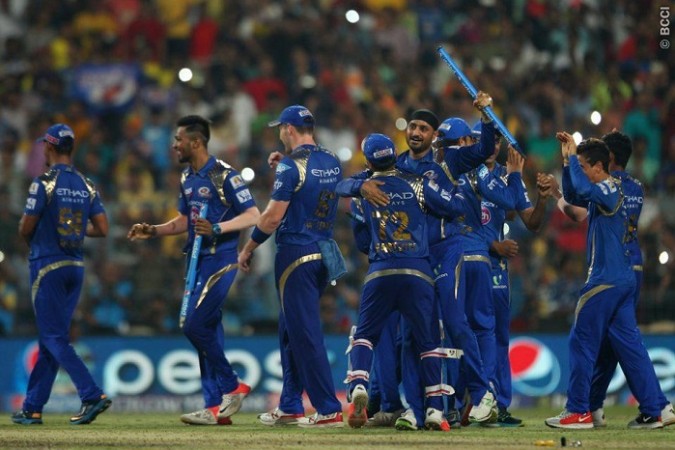 Mumbai Indians clinched their second IPL title with the easiest of victories over a below-par Chennai Super Kings in the IPL 2015 final at the Eden Gardens in Kolkata.
CSK made a strange decision to bat second on finals day, and that proved to be a pretty poor decision in the end as MI posted a massive 202/5 in their 20 overs, with Rohit Sharma, Lendl Simmons, Kieron Pollard and Ambati Rayudu all contributing nicely.
The chase was not much of a chase, as CSK failed to get any kind of momentum going early in the game, with Dwayne Smith taking up too much of the strike and not doing much with it. The result of that strangely slow start from CSK was an as limp-as-they-come chase, with the Super Kings managing just 161/8 to hand MI a big 41-run win.
"It's been extremely satisfying, it has been one of the most memorable couple of months of my life," MI coach Ricky Ponting said. "The first six games were quite stressful, but the last part was great.
"It's been great to see the team grow, and we probably played our best game today, which is what you want in a final."
MI certainly put in a tremendous all-round performance, completely overwhelming CSK, who were not on top in a single moment of the IPL 2015 final.
"No-one would have believed we would have been here, but for the non-believers, we are here," said a charged-up Pollard, who was as entertaining as always in IPL 2015, with bat, ball and in the field. "Players and the management staff, it has been a total team effort.
"Thank everyone for supporting us. Experienced players came to the party, especially in the couple of games in the back end of the tournament. The youngsters as well, they contributed, and I think it was a total team effort."