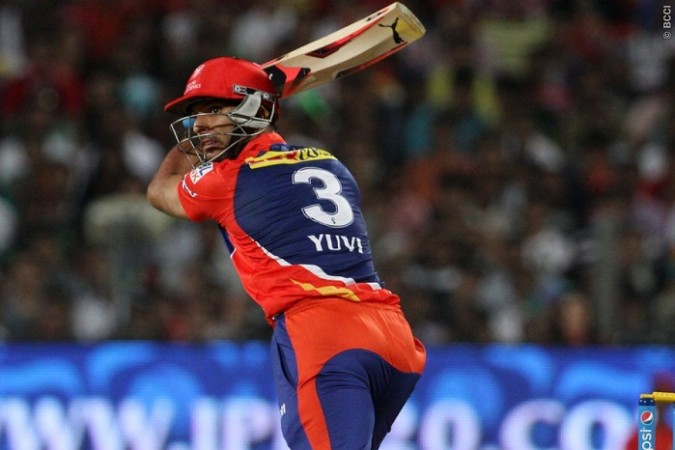 Delhi Daredevils (DD) registered their first win of the Pepsi Indian Premier League (IPL) 2015 by defeating Kings XI Punjab (KXIP) by five wickets on Wednesday. Yuvraj Singh was one of the key players who guided their side to this much-needed victory and he feels that the win boosted their morale.
"It was a big relief, not in terms of getting runs but in terms of the team winning after a string of losses which was hurting the team badly," expressed an elated Yuvraj Singh to an interview with the official IPL website.
"We played good cricket in the first two games that we lost.
"We needed one win for a morale boost. It was great determination shown by the boys to get those two points and hopefully we can get a few wins from now. We are just going to go out there and be positive," Yuvraj added.
DD desperately needed this win as they wanted to snap their losing streak since the last season. This year too, they have a new set of players, and a new captain in the form of JP Duminy. Despite playing some intelligent cricket in their three matches, they ended up as the losing side twice. They had their chances, what they need to do is capitalise on them during their upcoming matches.
Yuvraj was happy to get his form back and he felt delighted that his side ended the team's losing streak. He said it gets tough for a side to bounce back after losing matches continously. "If you don't win too many games there is an uncertainty that the guys are not settled and you have a lot of changes. As we win a lot of games, I am sure the team will look better," said Yuvraj.