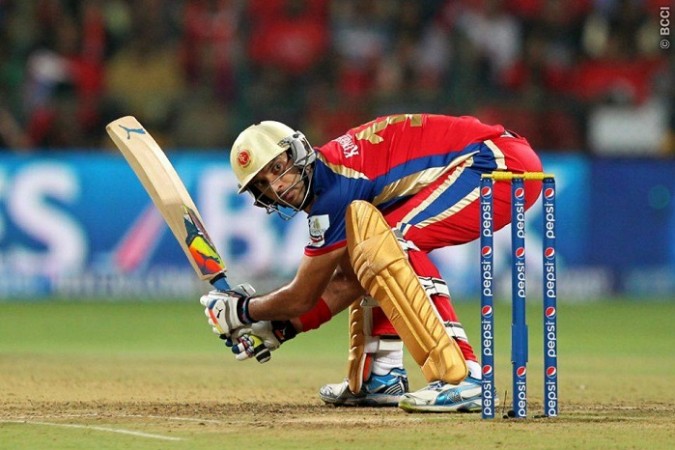 Despite being out of Indian cricket team, Yuvraj Singh still instills fear amongst bowlers in world cricket. The swashbuckling player would try to use IPL 2015 as a platform to make a comeback to the Indian team.
Yuvraj Singh has played for a number of teams in the IPL ever since it first started in 2008. He has used his all-round skills while playing for Kings XI Punjab, Pune Warriors and Royal Challengers Bangalore, but this time, he has a new home in the form of Delhi Daredevils.
The Delhi Daredevils signed the batsman for a whopping ₹16 cr, which also happens to be the costliest buy in the IPL 2015 auctions.
The flamboyant left hander would be under the guidance of Gary Kirsten, who is the coach for the Delhi franchise. It was under Kirsten that Singh played some match- winning performances for India in the 2011 World Cup.
The former Indian coach would expect some great performance by the Indian player for Delhi as well. Kirsten was keen to sign him for Delhi, as he knows Indian conditions better.
"I had a great experience working with Yuvraj in the Indian team. He is as fit as he has ever been. I really wanted him in this team as he is from this part of the world. I don't think there is a guy more motivated than Yuvraj," The Times of India quoted Kirsten as saying.
It is not only his batting ability, which is going to be a strong factor for Delhi, but also his bowling skills. He is a slow left-arm bowler, but has a unique knack of picking wickets. With his slow turners, Singh has taken an impressive 34 wickets.
More importantly, the Delhi franchise would be looking upto Yuvraj for some clinical hitting. The former Kings XI Punjab batsman has scored 1851 IPL runs.
Daredevils resemble a balanced side with a strong mix of Indian and foreign players. JP Duminy is the skipper of the side, whose key players include Mohammed Shammi, Quinton de Kock, Imran Tahir, Mayank Agarwal, Zaheer Khan amongst others, and of course, Yuvraj Singh.
"International players enjoy playing with different players of different cultures. It's fun. I think everyone is looking forward to it."
Delhi Daredevils play their first match of IPL 2015 against Chennai Super Kings on 9 April.