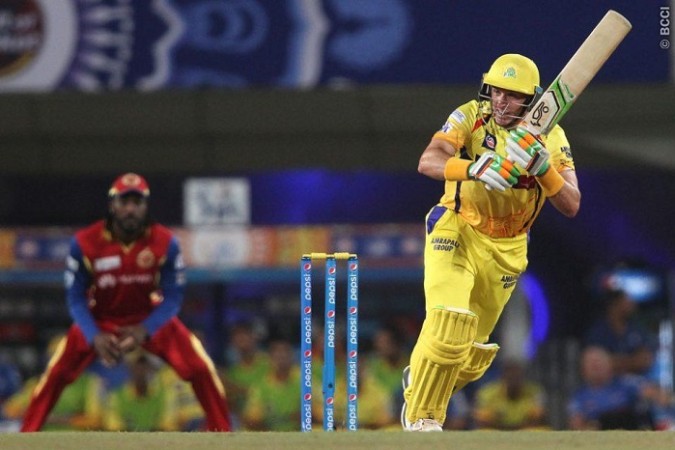 Low-scoring games are always fun in the T20 format, and boy was Qualifier 2 of IPL 2015 between Chennai Super Kings and Royal Challengers Bangalore a lot of fun, with the match going right down to the final over, before CSK scraped home to seal a place in the final against the Mumbai Indians.
On a slow and low wicket, batting was difficult and all RCB could put on the board in the first innings was 139/8, with Chris Gayle top-scoring with 41 (43b, 2x4, 3x6) and Sarfaraz Ahmed playing a gem of an innings (31, 21b, 4x4).
However, against this CSK batting lineup, even one slightly out of form, it was just going to be short of defendable, and so it proved to be as Michael Hussey (56, 46b, 3x4, 2x6) belied his age again to take his team home alongside MS Dhoni (26, 29b, 1x4).
"The wicket was on the slower side," Dhoni said at the presentation ceremony. "The target of 140 is that kind of score where you don't know if you want to go hard or conserve wickets.
"We thought if we had wickets in hand after the first 10 overs, we could achieve 70 or 80 because of the dew factor, even if the dew was lesser than expected."
CSK's bowling rhythm tone was set by R Ashwin, who finished with superb figures of 4-0-13-1, with Nehra (4-0-28-3) then turning the game firmly in the Super Kings' favour by picking up Virat Kohli and AB De Villiers in the same over.
"I though Ashwin bowled really well and he was well supported by the other fast bowlers. If Gayle was batting with AB De Villiers or Virat Kohli, it would have been different and they would have got 160. So it is difficult to see what would have been a par score, but I felt maybe they were 10-12 runs short."
So it proved to be, as CSK got home, even if they left it right to the end. There was pressure created in patches by RCB, especially when Yuzvendra Chahal (4-0-28-2) took two wickets in the same over – that of Faf Du Plessis and Suresh Raina – but the experience of Hussey and Dhoni made the difference.
It is now onto the final against the Mumbai Indians on Sunday and CSK will know they have to play a lot better than they did in Qualifier 1 when they were overwhelmed by MI.
"Looking forward to the final," Dhoni added. "It's important we play sensibly in the final, because we have played a few big shots when it was not needed. That's an area we have to improve, I know it is all about entertaining the crowd, but we have to be a little smarter."