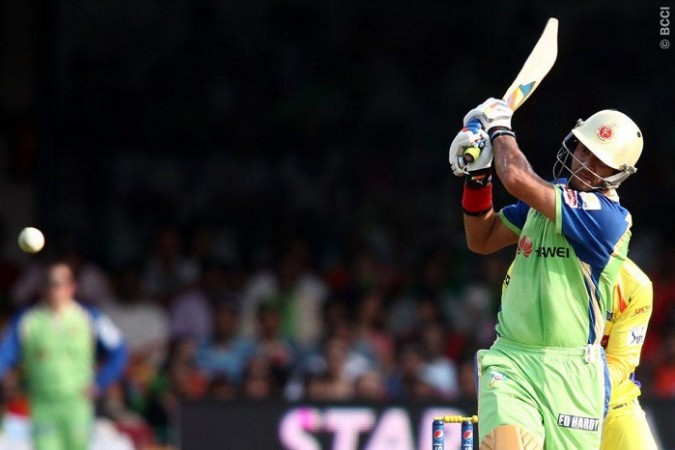 After going for Rs 16 crore in the IPL 2015 auction, the pressure, spotlight and expectations were going to be firmly back in the Yuvraj Singh camp. Put in a concerted effort and justify that huge price tag he must while playing for the Delhi Daredevils this season if he is to stop the critics from climbing all over him again.
Act I of the "Yuvraj Singh attempts to justify his price-tag and make a comeback into the India side" drama begins against the Chennai Super Kings on Thursday.
If Yuvraj can get that wonderful willow of his flowing and that ball sailing into the stands at will from match one, it will be a huge confidence booster for the former RCB, Pune Warriors India and Kings XI Punjab man. However, if he fails with the bat and goes for a single-figure score, that pressure will only mount, with critics and sceptics waiting for the next match to lay into him again.
Having beaten out competition from the Royal Challengers Bangalore, the team that let him go back into the auction in the first place, and paid so much money for him, the Delhi Daredevils will obviously have huge expectations and the captain of the IPL franchise – JP Duminy – has no doubts Yuvraj will single-handedly win DD games in IPL 2015.
"He is a match-winner and I have no doubt that in this IPL he will win games on his own," said Duminy.
There is no doubt that the current Yuvraj Singh is not the same marauder who made bowlers look like mere deliverers of the ball for him to tonk time and again. Father time and injuries have taken its toll; but, having said that, there is also no doubt Yuvraj is still capable of the amazing, and coupling that amazing with consistent scores will be the key for both the player and the Delhi Daredevils.
"It doesn't matter if he hasn't been part of the Indian team for a long time," added Duminy when asked if lack of international matches will hamper Yuvraj's performances. "We have seen that year after year where he has put in big performances and I know he takes a lot of pride in his performance.
"I have no doubt we can expect some big things from him for DD this time."
CSK are as difficult a team to face as any in the IPL, but if there is one player who can torment the MS Dhoni-led side, it is Yuvraj, and DD will hope it is his time come Thursday.