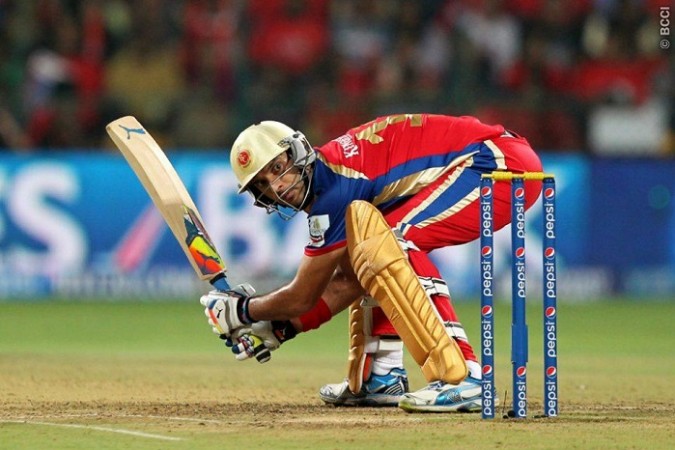 The Indian Premier League auction always manages to throw in a lot of surprises and it was the same during this year's auction as well. There were a number of quality players who were left unsold, while there were some who were bought for mega bucks.
The hero of the last World Cup, Yuvraj Singh, was bought by Delhi Daredevils for a whopping ₹16 crore creating a buzz in the cricket world.
This sum of money to buy Yuvraj Singh should not come as a huge surprise as well for the player was also bought by Royal Challengers Bangalore for ₹14 crore last season. Such is the player's repute with the willow for smashing quick runs along with huge sixes that IPL teams would love to have the left hander in their team.
Sunil Gavaskar feels that the player is worth the money. "He deserves every penny Delhi have spent on him. Yuvraj has gone through a lot and I am sure he is worth the money. Delhi need him to make an impact this year," Gavaskar told NDTV Sports.
The left-handed batsman may have been ignored for the ongoing World Cup by the Indian selectors, but there is no doubt about his talent with the bat. He is one player who could change the course of the game single-handedly. He has proved it in the past.
"When one door closes, another bigger door opens and this is an opportunity for Yuvraj. He can still make a comeback to the national team and he has shown the resolve in domestic cricket," he added.
If Yuvraj proves himself in the domestic circuit along with IPL and other competitions, there is no way that the Indian selectors would turn a blind eye to his performances, but one thing is for sure that the player needs to be consistent.
The left hander might not have taken the IPL 2014 by storm, but he scored more than 300 runs in the tournament, which was quite decent.
Meanwhile, after an unimpressive run in IPL 2014, Delhi are eager to do well as they have brought some quality players including Angelo Matthews, Amit Mishra, Jaydev Unadkat and Gurinder Sandhu.