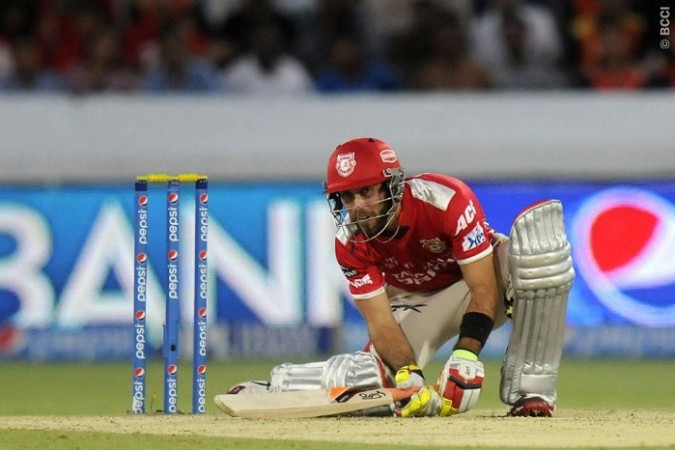 Two of the most incredible T20 matches you are ever likely to see have just ignited that IPL firecracker into full-on demolition mode – perfect timing as well, with the most interesting and exciting phase set to take centre-stage – the IPL 2014 Playoffs.
Kings XI Punjab, Kolkata Knight Riders, Chennai Super Kings and Mumbai Indians – four teams that have wowed, entertained, charmed, beguiled, disappointed, upset, depressed and more over the last month and a few – will now look to take that final few steps towards the title.
Let's get to the best team in the tournament first – KXIP. What a season they are having, and one wonders whether it will almost be a travesty if they do not go all the way to the IPL final next Sunday and lift that golden trophy to add that ultimate gloss to what has been a truly amazing season.
Glenn Maxwell, even if he has tailed-off just a little bit in the last few games, has been a revelation; David Miller's powers of execution has been second to none; George Bailey's captaincy highlighting just how underrated he is in world cricket; the bowling, thought to be the weak link, stepping up whenever needed; a sprinkling of youngsters, especially Manan Vohra and Akshar Patel showing the importance of the IPL in showcasing young talent; and that almost extinct species – an Indian coach – guiding the team from the background to ridiculous effect.
It can always be a bit of an anti-climax when you open the season with expectations – and there were plenty after the manner in which KXIP, led by the brilliant Sanjay Bangar, went about purchasing players at the IPL 2014 auction – and see those expectations deflate quicker than a balloon with a couple of early losses.
For Kings XI, though, there has been no such problem, just unstoppable, wonderfully power-hitting, gung-ho smashing out of the park T20 play which has taken them right to the top of the table in record-breaking style, with 11 wins from 14.
The reward for this brilliant performance in the league phase? Umm... a match against the Kolkata Knight Riders at the Eden Gardens.
Kings XI players and staff would have been shaking their heads a little after watching Yusuf Pathan smash the ball out of the ground to take KKR to that second spot at the expense of CSK – because it sets up Qualifier 1 in Kolkata, the Knight Riders' shining citadel.
While Kings XI have been the best team over the 14 games of the league phase, KKR are the form team of the moment, winning seven games in a row and storming to that oh-so crucial second place, which gives the team two bites at the cherry at making the IPL 7 final.
The schedule for KKR could have not been kinder in the playoffs as well, given the best possible opportunity to zoom their way straight to the summit clash in Bangalore by playing in front of their partisan crowd.
KKR will still be buzzing from that unbelievable win against the Sunrisers Hyderabad on Saturday, and if they play anything remotely resembling that performance, then KXIP might just have to win Qualifier 2 to get to the final.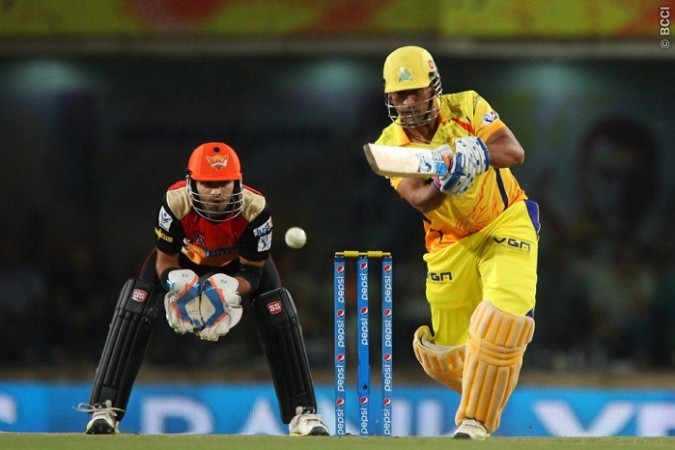 Now, we get to the third and fourth-placed team – one wondering just how they fell into the Eliminator stakes, and the other just grateful at being given the opportunity to have a proper crack at defending their title.
After the UAE leg, and quite a few matches after that, CSK looked destined for another top-two place, the norm for this side. With Brendon McCullum and, particularly, Dwayne Smith, going all guns blazing, the Super Kings looked a real threat to KXIP's first place, only for it to fall to pieces just that little bit, keeping things in perspective, of course, towards the end. Three losses in their final four matches eventually cost CSK a place in the top two, and MS Dhoni will now have to mastermind a way past the Mumbai Indians, who on Sunday pulled off the most amazing win you could have imagined – chuck that, even imagination would not have gone that far or into so much dramatics.
Corey Anderson was the star in the final game, but that fourth place steal from the Rajasthan Royals was achieved courtesy four straight wins, with MI coming back from the dead to keep themselves alive in the tournament.
It never is a great sight to see the champions make such a hash of defending their title, which was the case in the UAE leg, where they crashed to five straight defeats. However, the return to India saw MI get their mojo back, and the rest, as they so often say, is history – some history indeed, if only kids in school were allowed to read such history rather than the one which comes with big dates and kings and queens, whose names you never quite remember once you get out of those uniforms.
So, pretty simple funda here then – win all your games and you are definitely IPL 2014 champs. Win all but your first game in the playoffs (if you are KXIP or KKR) and your are the ones lifting that that blindingly golden IPL trophy.
Schedule (All matches 8 pm IST): Qualifier 1: Kings XI Punjab vs Kolkata Knight Riders (Tuesday at the Eden Gardens, Kolkata).
Eliminator: Chennai Super Kings vs Mumbai Indians (Wednesday at the Brabourne Stadium, Mumbai).
Qualifier 2: Loser of Qualifier 1 vs Winner of Eliminator (Friday at the Wankhede Stadium, Mumbai).
Final: Winner of Qualifier 1 vs Winner of Qualifier 2 (Sunday at the M Chinnaswamy Stadium, Bangalore).
Predictions: Qualifier 1: KKR get the better of KXIP due to their superior bowling and, of course, that incredible crowd.
Eliminator: CSK top MI, who struggle to move past that euphoric win over RR.
Qualifier 2: KXIP have too much firepower at the beauty of a Wankhede pitch, chasing down a big CSK total.
Final: KXIP get their revenge of losing Qualifier 1, in an attritional battle, despite the nice pitch and small ground, at the Chinnaswamy.