Apple iPhone X is enjoying its stardom status after several favouring critic reviews. The iPhone X's design has turned many heads ever since it was launched last month, and the wait is finally over to get hands on the most expensive iPhone as it goes on sale starting Friday, November 3.
Taking advantage of this opportunity, folks at iFixit, known to tear down devices to see what's inside, are hard at work to show us what exactly the iPhone X is made up of. Motherboard has joined iFixit in the process of iPhone X's teardown and reported the first set of findings in a brief post before a detailed review arrives.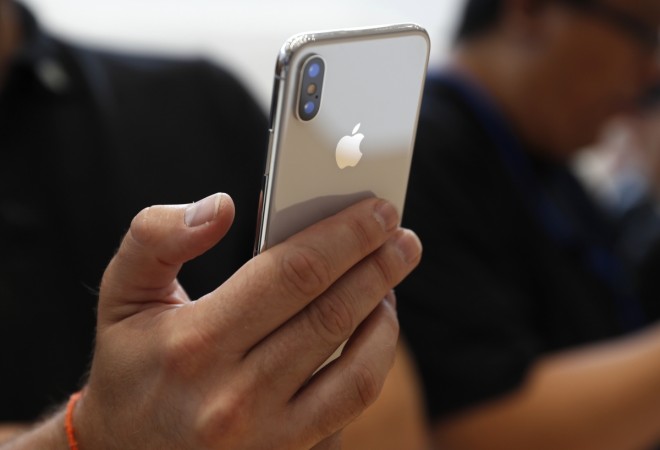 After performing a quick x-ray of the iPhone X, Motherboard discovered what it claims to be a "hell of a lot of battery" inside. To be more specific, Apple has crammed two batteries inside the iPhone X, while other items such as the motherboard of the device have shrunk down.
In fact, the report adds to say that the Apple's Logic Board is "impossibly small" and highlights the challenges that companies can face to make semiconductors smaller.
With billions of dollars at its disposal, Apple has the means and the resources. After all its R&D is top-of-the-class. According to iFixit's CEO, a lot of money has gone into the tech for iPhone X.
The dual battery system is quite interesting. Instead of packing one big battery, Apple chose to split the packaging into two, forming an L shape. We know the size of the battery to be 2,716 – biggest in any iPhone – thanks to a TENAA listing. The loss of space due to the batteries is made up by shrinking the size of the Logic Board, which is stacked into multiple layers for a compact fit.
The early teardown of the iPhone X so far has revealed the key interior components in the iPhone X and they are:
OLED display
Facial recognition sensors
Dual cameras
Miniature Logic Board
Two-celled battery
As iFixit's teardown of the iPhone X is only about a third of the way done, a 15-minute video showing a live teardown of the new iPhone was posted on YouTube on Thursday. You'll have to excuse the resolution (as compared to the upcoming polished iFixit video) and hop over the language barrier as it is in Chinese.
But the teardown has revealed some key findings, as reported by WCCFTech.
Firstly, the iPhone X's components appear to be located in its back shell, which is not surprising as all iPhones have that. But the X has improved waterproofing – thanks to the increased adhesive and foam layer and the wireless charging components have compact arrangements.
iFixit's video is still a couple hours away. We'll update as and when we learn more. Stay tuned.