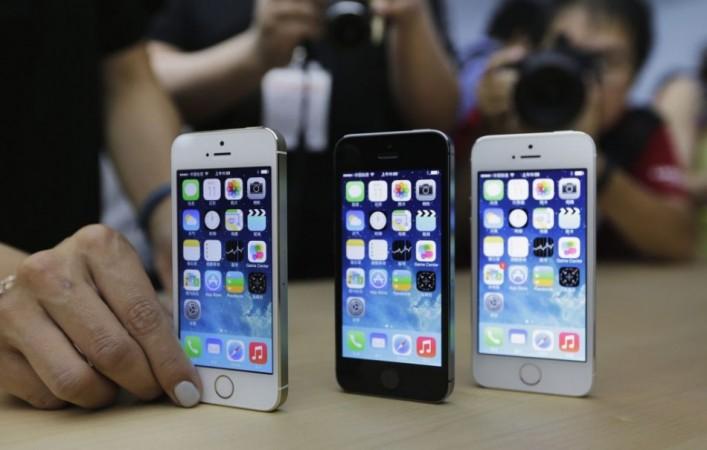 If you have been secretly trying to buy an iPhone for a while but the high price tag that comes with it has forced your hands to rest, it's time to get ambitious again.
Apple is looking to strengthen its online presence in India by making its oldest smartphone model available exclusively online. As an incentive, the company will make sure buyers won't have to dig deep into their pockets.
According to three industry executives, Apple has reportedly initiated the process of making its four-year-old iPhone 5s an online-exclusive model. The offline retail stores have reportedly been educated on Apple's plans, which also include an aggressive pricing strategy to attract online shoppers.
If the report holds any truth, the iPhone 5s will be priced at around Rs. 15,000, which is Rs. 3,000 lesser than the current selling price. This would leave Apple's iPhone SE as the entry-level model in the offline retail stores in India, which is priced at around Rs. 20,000.
"Apple wanted to have one iPhone model with an aggressive pricing in India and was banking on the company-certified refurbished models. But now that the proposal has been struck down by the government, it is betting on the iPhone 5s," one of the executives told the Economic Times.
Apple has been trying to convince the Indian government to give the company a go-ahead to sell refurbished iPhones in India for a lower price. The company's plans were met with strong resistance from local manufacturers and environmentalists, who feared India might turn into a "dumping yard" and open a gateway for other international brands to do the same.
Since Apple's plan to sell pre-owned iPhones in India did not work out as planned, it seems logical to opt for aggressive marketing strategies. By making one iPhone model exclusive to online stores, Apple still has a large potential to tap into the market as 50-55 percent of its iPhone sales in India are through online channels.
By setting up a base price of Rs. 15,000 for an iPhone, Apple will be able to compete with lucrative OEMs including Xiaomi, Lenovo, Motorola, OPPO, Samsung and others. The Rs. 15,000-Rs. 20,000 price bracket for smartphones is quite successful in India, witnessing a whopping 158 percent increase in January-March quarter, ET reported. In comparison, the Rs. 20,000 to Rs. 30,000 price range, where Apple's iPhones currently fall, expanded just 10 percent.
Apple's commitment towards the Indian smartphone market has increased tremendously. The company is setting up a development centre in Hyderabad and also an assembly unit in Bengaluru. Local manufacturing is also expected to give Apple at least 10 percent pricing advantage, which might translate to cheaper iPhones in the future.
Apple hasn't announced the new price for its iPhone 5s, but we expect that to happen soon.