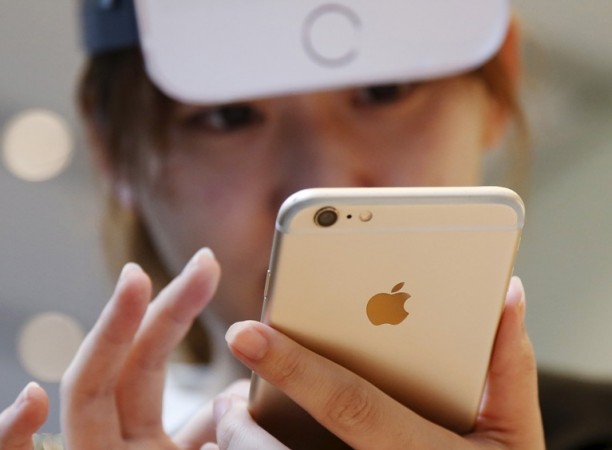 Apple has dismissed a long-held myth that constantly closing apps running in the background of an iPhone extends the device's battery life. The Cupertino-based tech giant's senior vice-president, Craig Federighi, responding to an Apple customer's query to CEO Tim Cook that if he closes iOS multitasking apps then will its battery life be extended, with a clear-cut answer "No and No."
Apple iPhone users often close all background apps from the multitasking menu due to a widespread belief that it would help extend an iPhone's battery and improve performance. Federighi's response to the customer's question laid the myth to rest, 9to5Mac reported.
According to the report, apps that are shown in the multitasking menu are either frozen in RAM or not running at all. Apple's official support page advises force-quitting apps should only be used on a case-by-case basis when an app is unresponsive or unreliable. They appear in the multitask menu for users to easily switch between apps.
"After you switch to a different app, some apps run for a short period of time before they're set to a suspended state," another support document explained. "Apps that are in a suspended state aren't actively in use, open or taking up system resources. With Background App Refresh, suspended apps can check for updates and new content."
While the new practice might go against the long-held habit of closing apps frequently, users might actually be saving a lot of time closing tens of hundreds of apps by swiping each one up in the multitasking window.
A report on Life Hacker had explained quitting background apps in iOS actually worsens the battery.
"By closing the app, you take the app out of the phone's RAM," Scotty Loveless, a former Genius Bar technician explained. "While you think this may be what you want to do, it's not. When you open that same app again the next time you need it, your device has to load it back into memory all over again. All of that loading and unloading puts more stress on your device than just leaving it alone."
"You are meant to be the user of your device, not the janitor," the report added.
iPhone battery saving tips and tricks
Instead of closing apps in the background, there are other ways that can actually help you with iPhone's battery life.
Activate Auto-brightness for screen, which is one of the biggest battery drainers on an iPhone.
Turn off push notifications.
Activate power saving mode at all times to get maximum battery life.
Turn off GPS when not in use.