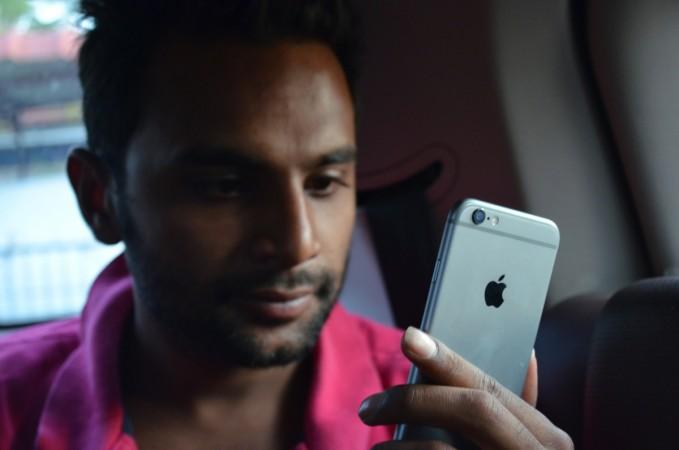 Rumours about the next iPhone is making headlines as fans are eagerly waiting to see what Apple has in store for its upcoming iPhone 7 aka iPhone 6S. No matter what name Apple chooses to go with, the next iPhone is going to be a major hit, at least the rumours suggest so. Among other major upgrades, camera is one of the most important aspects that Apple is working on with great determination.
The latest word on the next iPhone camera, coming from IHS China chief executive Kevin Wong citing industry sources, is that the new handset will feature a 12-megapixel sensor. According to Wong's sources, Apple may use a new camera sensor with smaller pixels, Apple Insider reports. This has drawn attention of several critics, who are skeptical about Apple's surprising move as it comes with certain drawbacks as well as some benefits. As GforGames explains, "bigger pixels (and thus lower pixel density) usually means better low-light pics with less noise."
But there are several factors other than megapixel count and pixel size, such as the size of the sensor itself. Since Apple has kept major details under wraps, it is hard to speculate on the end result of the iPhone 7 camera's performance as compared to the current iPhone 6 and iPhone 6 Plus. But if Apple is considering an upgrade, we can be assured that the camera in iPhone 7 will certainly outplay its predecessor to a certain extent if not majorly.
For years, Apple has stayed out of the megapixel race as it mainly focused on other vital factors that play an important role in capturing great photos.
Wong's latest claims fall in line with a recent research paper published by noted KGI Securities analyst Ming-Chi Kuo. The report also suggested that Apple will integrate a 12MP camera in its next iPhone, referred to as "iPhone 6S" by Kuo.
Other rumoured specs about the iPhone 7 include 2GB RAM, A9 chipset, improved Touch ID, additional microphone, Force Touch integration, Sapphire display, and a new Rose Gold colour tone. The actual release of the handset is far off, so you may take these rumours with a healthy dose of salt. But it certainly helps keep the iFans' interested in the upcoming flagship.