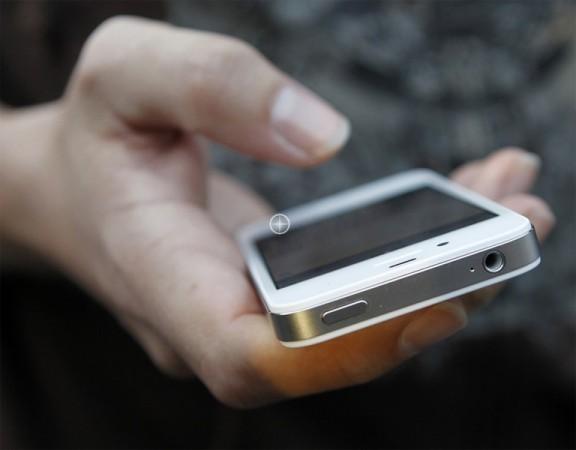 Apple is still cashing out from the success of iPhone 6 and iPhone 6 Plus and rumours about the next iPhone are already doing the rounds. Top KGI analyst Ming-Cho Kuo published a detailed research paper on what the next iPhone will feature in terms of specifications, features and design.
Apple Insider, which published the notable upgrades from Kuo on Tuesday, lists the top 10 features that will embrace the iPhone 6S when it is released later this year. Considered as the most prominent leak about the iPhone 6S, the listed features build great anticipation among fans and smartphone lovers.
New Colour Variant
Apple has a classy selection of colours when it comes to painting its flagship iPhones. The introduction of iPhone 5S in 2013 welcomed the gold hue, which has become a popular choice among customers and paved way for other smartphone makers to adopt similar colouring scheme.
However, as Kuo noted in its research note, the iPhone 6S will come with a new rose gold colour option. There have been questions whether Apple will use real gold materials like in the Apple Watch Edition or simply add to the existing iPhone colour options (Space Grey, Silver and Gold).
Immune To #Bendgate
Apple's bold move to ditch the 4-inch iPhone screen size and adopt a bigger screen was welcomed with great applause. Not too soon after the launch, the tech giant was vastly criticised for the bending of big screen iPhones. In order to correct the #bendgate issues, Apple will use premium materials and a revamped internal structure.
Two iPhones Coming, No 4-inchers
There were early reports suggesting Apple is considering bringing back the good old 4-inch display for one of its iPhone models. If Kuo is to be believed, there will be no 4-inch iPhone model this year. Apple is said to stick to the big screen structure by launching an iPhone 6S Plus alongside the iPhone 6S.
Sapphire Rumours Are Back
There were rumours about Apple protecting its iPhone 6 screens with sapphire, but the launch of the flagship last year poured water over fans' high expectations. But the sapphire rumours are back as Kuo speculates the iPhone 6S Plus will boast sapphire displays.
Notable Camera Upgrade
Apple doesn't believe in packing millions of extra pixels for a great camera, hence reserved its iPhone's cameras to minimum pixels compared to its rivals. The result has been quite impressive but the company is finally taking a step up in the camera of iPhone 6S. According to the analyst, Apple will upgrade its iPhone 6S camera to 12 megapixels. We can't wait to see the difference.
Force Touch Integration
Force Touch is a new technology that will embrace the iPhone 6S at launch. Users of Apple Watch will be familiar with the technology as Apple introduced Force Touch into its smartwatch to improve the user experience.
"Force Touch can enrich user experience due to more input methods and support of handwritten signatures, which is beneficial for expanding the commercial market," Kuo said.
Double RAM
It's finally time to let go of single gigabyte RAM and Apple thinks the same for its next iPhone. Much in line with earlier reports, Kuo also supports that the iPhone 6S will pack 2GB RAM to support the all-new A9 processor that will be onboard the new iPhone.
Better Sound
Apple is also planning to add an extra microphone near the handset's speaker. This will improve the overall sound quality, in turn giving users a rich experience while watching videos or playing music.
Improved Touch ID
Apple is also expected to improve the Touch ID sensor on the iPhone 6S to carry out more accurate, secure and faster readings for its Apple Pay system.
These specification upgrades are considered rumours but should be taken with high importance as Kuo is a reputed analyst. His previous predictions about the iPhones may not have been accurate down to every bit but major details have always come true. Kuo predicted Apple Watch's multi-thousand price tag, hence the Apple Watch Edition. The predictions date back to 2013 when Apple was going to release iPhone 5S and 5C. We are not saying to believe Kuo's predictions with full heart but it's worth considering until Apple has some official news coming for us.