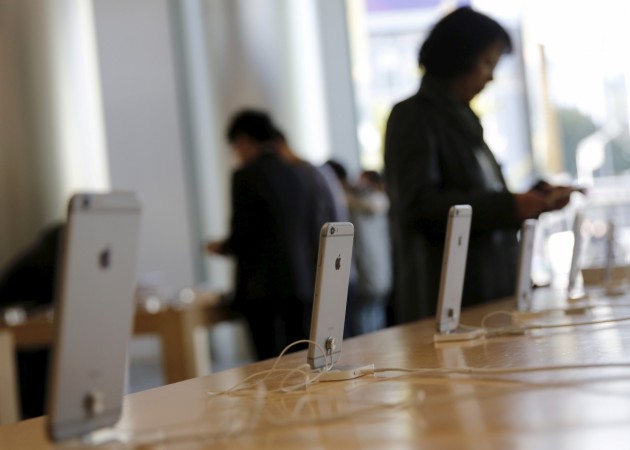 Apple has reportedly assigned the Taiwan Semiconductor Manufacturing Company (TSMC) as the sole provider of next-gen iPhone processors, according to a report from South Korea's The Electronic Times, which cited unnamed industry sources. The said agreement excludes Samsung from its task to jointly develop processors for iPhones along with TSMC as it did with the iPhone 6s series.
Apple is widely expected to use the next gen A-series chipset, likely to be named A10 processor, in the upcoming iPhone 7. According to Reuters, the new processor will be based on 10nm architecture and the production is said to begin sometime in June. Apple is expected to stick to its timeline in launching the new flagship iPhone in September.
In another report from Apple Insider, TSMC will take advantage of its InFO (integrated fan out) architecture for its 10nm-based chipset, which reduces thickness and weight by stacking embedded chips on top of one another. This will help Apple in making its next iPhone slimmer and lighter, a key improvement that has been making the rounds for quite some time now.
For the iPhone 6s and 6s Plus smartphones, Samsung handled as much as 70 percent of the A9 chip production, while TSMC took care of the rest. The iPhone 6s and 6s Plus models running TSMC A9 chips performed better and offered better battery, stirring a widespread controversy among its users. Apple acknowledged the issue and said the devices' performance varies about 2 percent to 3 percent between TSMC- and Samsung-made A9 chips.
Apple A10 chipset is just one of many rumoured features that will be seen in the upcoming iPhone 7. The Cupertino-based tech giant is expected to introduce wireless charging, waterproof build, dual-camera setup and a bigger battery. The company will stick to the 4.7-inch and 5.5-inch variants, while a 4-inch iPhone 5se is expected to be launched in March.