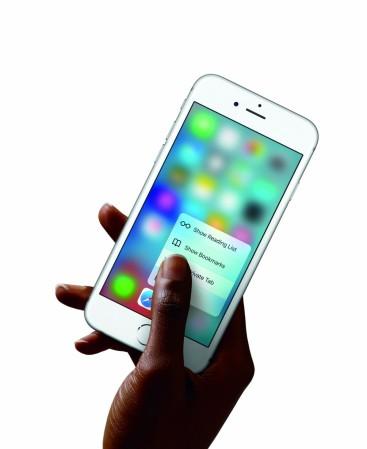 In the past couple of days, internet is abuzz with Apple iPhone 6S series chipgate fiasco, where in the devices' A9 CPU made by TSMC (Taiwan Semiconductor Manufacturing Company) gives 2-3 hours more battery life than the one manufactured by Samsung.
This apparently forced the Cupertino company to release a press statement to mitigate raging controversy. The company has reportedly carried out its own testing and gathered some data from customers and found that the devices' performance varies about 2% to 3% between the TSMC and Samsung made A9 chips. However, it categorically denied the existence of huge contrast in battery life as claimed in the media.
"With the Apple-designed A9 chip in your iPhone 6s or iPhone 6s Plus, you are getting the most advanced smartphone chip in the world. Every chip we ship meets Apple's highest standards for providing incredible performance and deliver great battery life, regardless of iPhone 6s capacity, color, or model," Tech Crunch quoted Apple spokesperson as saying.
That being said, there are many concerned iPhone 6S series owners who are still apprehensive and would like know what their devices' CPU is made of -- Samsung or TSMC?
Thankfully, iPhone Hacks has identified a free iPhone app – BMSSM (Battery Memory System Status Monitor) -- on iTunes, which reveals the model number of the iDevices and in turn we can decipher the CPU's manufacturer.
Step 1: Download and install BMSSM app in to your Apple device (from HERE)
Step 2: Once installed in your device, run the BMSSM app and select 'System' option on top right corner
Step 3: System option displays the device's model, name, OS version, Kernel, number of CPU cores, Cache Line Size, L1 Cache Size and other details.
Step 4: Based on the device's CPU you will see alpha-numeric code 'n66mAP', in this case it is iPhone 6S Plus with A9 CPU made by TSMC
Here are the details of iPhone 6S series model names and A9 series chip maker:
N66mAP: Apple iPhone 6s Plus with A9 chip made by TSMC.
N66AP: Apple iPhone 6s Plus with A9 chip made by Samsung.
N71mAP: Apple iPhone 6s with A9 chip made by TSMC.
N71AP: Apple iPhone 6s with A9 chip made by Samsung.