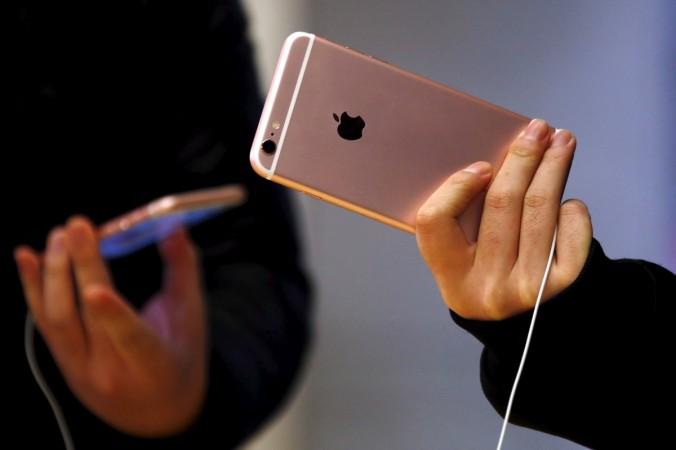 Apple is finally letting go of its generations-old 16GB storage variant for its iPhones in the upcoming iPhone 7 series, getting in line with most premium smartphones, which offer 32GB as minimum option. The upcoming iPhone 7 is likely to offer 32GB storage and 2GB RAM, according to a post by an IHS Technology analyst citing a supply chain research on Weibo, 9to5Mac reported on Tuesday.
IHS Technology has a decent track record of accuracy when it comes to rumours about Apple products. It had predicted last year that a 4-inch iPhone was in the works, which turned out to be true as the iPhone SE was launched this year. Apple currently offers 16GB, 64GB and 128GB storage options, but with the latest change we might see 32GB, 128GB and 256GB storage configurations.
Apple's decision to ditch 16GB storage option could be seen as one of the biggest additions to the list of upgrades for iPhones over the years. Users have often complained about the insufficient space on device, especially when an OTA update demands users have minimum storage available or with the new iPhones supporting 4K video recording capabilities.
But the latest information about the iPhone 7's RAM configuration is a bit surprising. With 2GB RAM, the iPhone 7 would be same as the iPhone 6s, whereas some rumours have widely suggested that the company might include 3GB RAM in its upcoming iPhones.
IHS analyst does not specify if the 2GB RAM is limited to 4.7-inch iPhone or applies for the 5.5-inch variant as well. However, the iPhone 7 Plus is expected to be a premium device with notable upgrades compared to iPhone 7. KGI Security analyst Ming-Chi Kuo had suggested the 5.5-inch iPhone 7 Plus would sport 3GB RAM and the extra processing power would be essential for its dual camera setup.
There have been several rumours about the new iPhones, which are expected to be launched in September. If true, the new iPhones would come with wireless charging support, dust and water-proofing builds, 3.5mm jack-less design, all-new A10 chipset, upgraded camera, speakers and battery.