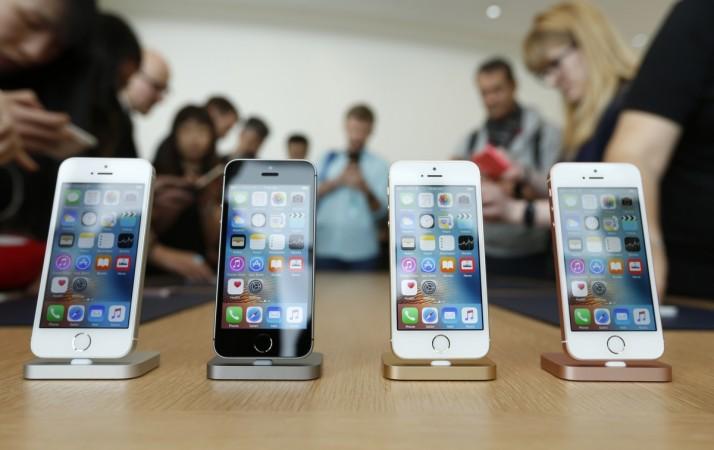 So much has been written about Apple's upcoming flagship smartphone dubbed as the iPhone 7 even though it's months away before hitting the stores. It has now emerged that the next-generation samrtphone could come with a wireless charging technology.
The Cupertino tech giant is expected to release two variants of the iPhone – iPhone 7 and iphone 7 Plus – in September this year. The company is mum on the release date of the device, but it is very likely to come in the third quarter as the iPhone 6s will complete a year cycle in the market by then.
According to John Gruber of Daring Fireball (via BGR), the smart connector ports seen in the leaked schematics of the upcoming iPhone 7 could be used for either wireless charging or lightning jack. It has been reported that the 3.5mm headphone jack will be replaced by a lightning jack, so it is very likely that the smart connector ports are for lightning headphones, but one can't rule out wireless charging either.
"If the new iPhone charges via this magnetic connector, it would allow you to charge the device while using the Lightning port for your headphones," wrote John Gruber.
According to reports that have surfaced so far, the iPhone 7 will sport a 4.7-inch display, while the iPhone 7 Plus or iPhone 7 Pro will have a 5.5-inch screen. It is expected to be powered by an A10 chip, run iOS 10, come packed with a 2GB/3GB RAM, and house a 10MP main camera or a dual-lens DSLR-style camera with OIS (optical image stabilisation).
The next-generation iPhone is expected to come without Apple's iconic Home button and antenna band. DigiTimes has reported citing Ming-Chi Kuo's note to investors that Apple is planning to make its upcoming iPhone, perhaps the iPhone 7, that measures between 6.0 and 6.5 mm in thickness.
The U.S. Patent and Trademark Office has also published a patent application titled "Audio class-compliant charging accessories for wireless headphones and headsets" filed by Apple Inc. on Oct. 17, 2014. It is in sync with speculations that the iPhone 7 will come with a lightning jack.