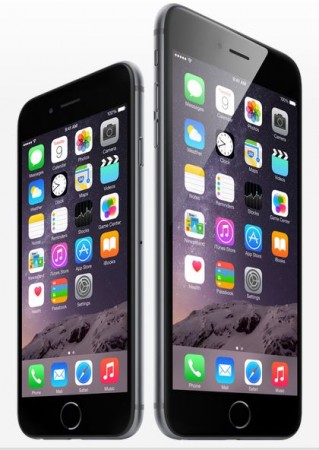 If you have been following iPhone 7/ iPhone 6S rumours closely, here is the biggest update you cannot miss.
According to the latest report from Bloomberg, Apple has started early with the production of its all-new iPhone 7 complete with Force Touch displays. The new display technology is currently seen only on Apple Watch and the latest MacBook and works by sensing how hard users are pressing down on a screen to carry out different actions. Integrating the same into its latest-gen iPhones is the biggest step, as Apple has worked for at least two years to perfect the art of pressure-sensitive displays, the report adds.
Force Touch is going to be the biggest differentiator for the next-gen iPhones from the current models. According to Apple, "Force Touch uses tiny electrodes around the flexible Retina display to distinguish between a light tap and a deep press, and triggers instant access to a range of contextually specific controls. With Force Touch, pressing firmly on the screen brings up additional controls in apps like Messages, Music, and Calendar."
Bloomberg, citing people familiar with the company's plans, further reports that the iPhone 7 will carry similar design structure like the current 4.7-inch iPhone 6 and 5.5-inch iPhone 6 Plus. Although this hints at early release, Force Touch integration will fend off any possibility of an early launch.
The latest report confirming Force Touch display for iPhone 7 adds more weight to an early report that hinted at the removal of a physical home button in future iPhones. Although, we do not expect to see the radical change at least for the next two years, Force Touch will play a significant role in carrying out major functions that are currently limited to home button on an iPhone.
Apple is expected to release the iPhone 7, which is also being referred to as iPhone 6S and iPhone 6S Plus, sometime in September alongside public rollout of iOS 9. The new models are expected to come in new colour variants, namely rose gold, darker space grey, and feature a stronger build with a new grade of aluminium.