Apple iPhone and iPad users have a major advantage in that they get the latest iOS updates regardless of how old an iOS device is. The next major software update is iOS 11.3, which entered its fifth developer beta phase this week, hinting at several new features and a final release as early as spring.
iOS 11.3 will be the last major iOS update for iPhones and iPads ahead of iOS 12 launch, which will be unveiled at Apple's annual Worldwide Developer Conference (WWDC) alongside macOS 10.14, watchOS 5 and tvOS 12 in June.
Before the final version of iOS 11.3 arrives, there are a few things every iOS device user must have in mind. Here are all the important points every iPhone and iPad user must remember before upgrading to iOS 11.3 when it becomes available.
iOS 11.3: Supported devices
iPhone X

iPhone 8/8 Plus

iPhone 7/7 Plus

iPhone 6s/6s Plus

iPhone 6/6 Plus

iPhone 5s

iPhone 5c

iPhone SE

iPhone 5
iPad Air

iPad Air 2

iPad Pro

iPad mini 2

iPad mini 3

iPad mini 4

iPod touch 6th

iPad 4
iOS 11.3: How to upgrade
The process to upgrade an iPhone or an iPad when a new software is available is extremely simple. Go to Settings > General > Software Update to initiate the update.
Users will also get notified when the new software arrives. They can follow the above-mentioned steps to start the update.
Alternatively, users can connect the iPhone or iPad to a PC with iTunes on it and perform the upgrade.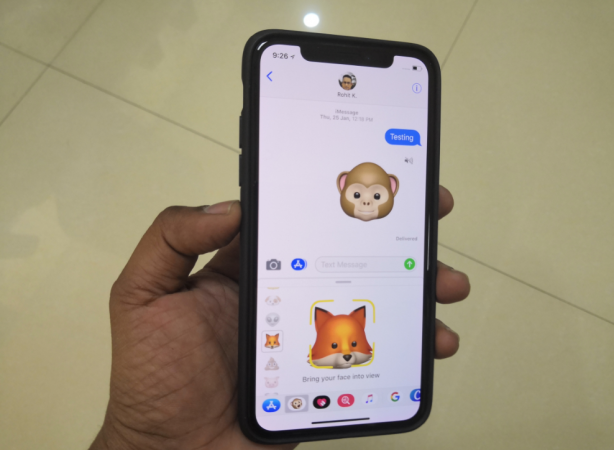 It is important to keep a backup of your data before upgrading to the new software. Users can go to Settings > iCloud > Backup and turn on iCloud backup.
Another important thing for users is remembering passwords, especially the phone passcode and the iCloud username and password.
iOS 11.3: New features
The features of the new iOS 11.3 haven't been confirmed yet, but beta-testers have revealed what major changes can be expected in the new iOS software.
iOS 11.3 is expected to come with a new battery management feature, which will notify users if a battery replacement is needed to improve the overall performance of the device.
Users will also get a whole lot of emojis, the new ARKit 1.5 version, the option to turn off power throttling, better privacy awareness and more.
Are you excited about iOS 11.3? Share your thoughts with us in the comments below.