Hundreds of new emoji characters are coming to the iPhone and iPad with the upcoming iOS 11.1 firmware update, Apple announced on Friday. The company also showed off some of the new emoji characters, all of which were adapted from approved characters in Unicode 10, the version of the Unicode Standard released on June 20.
Some of the newly added emoji characters include crazy face, pie, pretzel, t-rex, vampire, exploding head, face vomiting, shushing face, brain, scarf, zebra, giraffe, fortune cookie, pie, hedgehog and many more.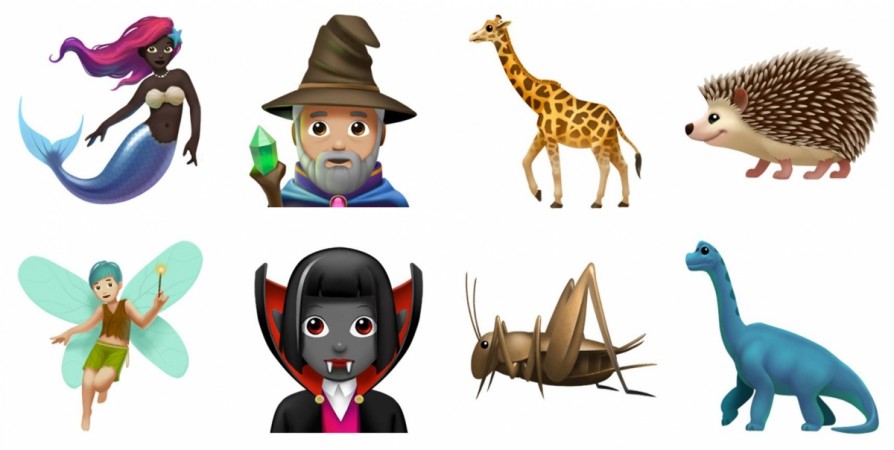 According to Apple, the iOS 11.1 update will also include characters announced on World Emoji Day like woman with headscarf, bearded person, breastfeeding, zombie, person in lotus position and new food items such as sandwich and coconut. The update will also include the love-you gesture, which is inspired by the "I love you" hand sign in American Sign Language.
While the upcoming batch of emoji characters includes 56 distinct new characters, gender, skin tone modifiers and flags bring that total to more than 200.
"The new emoji will debut in next week's developer and public beta previews of iOS 11.1, and will be available in upcoming software updates for iOS, macOS and watchOS," Apple said.
Apple rolled out the first beta of iOS 11.1 to its registered developers last week. The beta included a new heart rate design for finished workouts in the Activity app. We could also see some new animations when we go to the top of the page or tap the status bar while running an app.
The upcoming iOS 11.1 update is expected to bring several minor features to the operating system, in addition to the standard bug fixes and performance enhancements. Many expected iOS 11 features, which were not part of the first public release, are likely to reach users once the iOS 11.1 is released to the public.