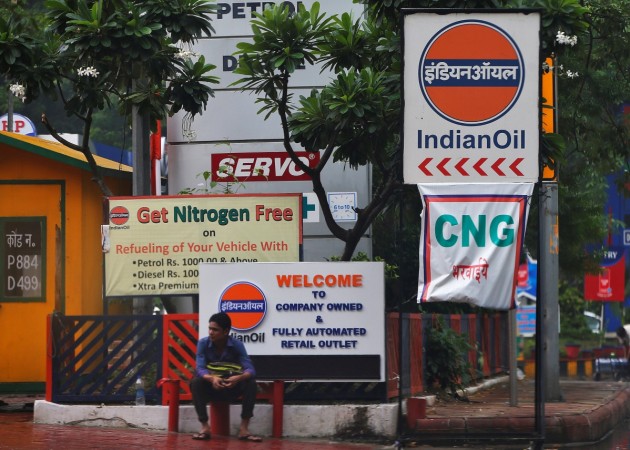 Indian Oil Corporation (IOC), the government-owned refiner, and GAIL India Ltd on Wednesday inked an agreement to collectively acquire 50 percent stake in Adani Group's Rs 6,000-crore Dhamra LNG project in Odisha.
Following the news, the IOC stock was trading at Rs 575.20 at around 10:05 am on Thursday, up 0.71 percent, while the shares of GAIL India Ltd were trading at Rs 392.25 apiece, up 1.38 percent, from its previous close on the Bombay Stock Exchange.
According to the agreement, Indian Oil and GAIL would acquire 39 percent and 11 percent equity in Dhamra LNG Terminal Pvt Ltd, respectively, while the remaining 50 percent will be with the Adani Group. "Going forward, Indian Oil and Adani group will each divest 1 percent of their respective stake to a credible financial institution, which will then have 2 percent stake in the terminal," IOC chairman B Ashok said in a statement.
Apart from equity, IOC and GAIL intend to book regasification capacity of 3.0 and 1.5 million tonnes per annum, respectively, in the terminal.
The LNG Terminal would also meet the gas requirements of three oil refineries of Indian Oil, situated in Barauni, Haldia and Paradip. The three fertiliser plants at Barauni, Sindri and Gorakhpur, which are being revived by the central government, will also gain from this terminal.
"The natural gas from the terminal would also be supplied to various City Gas Distribution networks coming up in eastern India, which, in turn, would cater to the requirements of piped gas for households, CNG for automobiles and clean fuel requirements of commercial establishments and industries," Ashok added.
The Dhamra LNG Terminal project, along with the pipeline project, are together expected to bring investments to the tune of Rs 51,000 crore into the economy, especially to the eastern region of the country.
In March, the Adani Group had written to both the firms offering them 49 percent of the Rs 5,000 crore-worth proposed project. Both the companies reportedly bargained for a 50 percent stake in the project, but Adani wanted to retain the controlling portion in the project.
Both the firms shelved their respective plans of setting up individual LNG terminals. They later signed a MoU with Dhamra LNG Terminal Private Limited, which is owned by Adani enterprise, for using five million tonnes a year of LNG import terminal.